Giving & Development

The 2018 Celebrating the Craft (CTC) took place LIVE online Saturday, May 19! Thank you to EVERYONE who contributed his or her time, talents, and funds, to make our 2018 event a success!
Did you miss the show? Not to worry! You can watch the entire 2018 show by hour!
It's also not too late to donate to our 2018 CTC campaign via the Scottish Rite store.
---
This program recognizes all Scottish Rite, SJ, members who join by making a $1,000 cash contribution in the Acacia Guild.
Scottish Rite brethren who make a donation will receive an impressive award made of sterling silver hanging from a purple ribbon featuring the words "Acacia Guild" with an acacia branch prominently displayed.
Scottish Rite Member Programs & Services
Video: Welcome to the Scottish Rite House of the Temple
Video: Hidden Places at the House of the Temple—The Roof & Colonnade
---

We have re-tooled our bi-weekly web-based newsletter that connects Valleys with resources for enhancing the Scottish Rite member experience.

• Check out VMAP Working Tools
---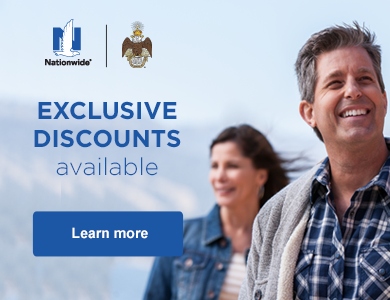 These links will direct you to Nationwide's site for additional information.
Find a Scottish Rite Valley