Giving & Development

This program recognizes all Scottish Rite, SJ, members who join by making a $1,000 cash contribution in the Acacia Guild.
Scottish Rite brethren who make a donation will receive an impressive award made of sterling silver hanging from a purple ribbon featuring the words "Acacia Guild" with an acacia branch prominently displayed.
---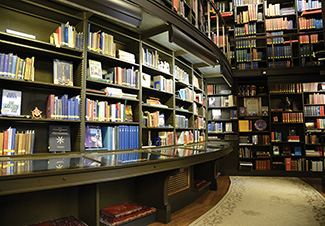 By adopting a book or collection in the Adopt-A-Book Program, you will directly benefit the Rebuilding the Temple Campaign, providing the financial support necessary for us to undertake the renovations to the Temple Room, the Atrium, Executive Chamber, the Library and the Archives.
Scottish Rite Member Programs & Services
Video: Welcome to the Scottish Rite House of the Temple
---
The Tyler's Place is a monthly podcast by, about, and for brothers. Find us on Spreaker, download our app in your preferred app store, or ask your smart speaker to play The Tyler's Place podcast! We saved a seat for you.
---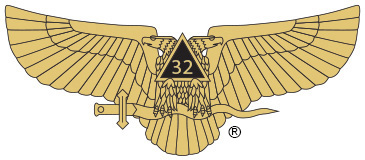 The intent of  VMAP is to help each Valley carry out its service to the Scottish Rite by providing the very best experience for its members.
---
These links will direct you to Nationwide's site for additional information.
Find a Scottish Rite Valley