Giving & Development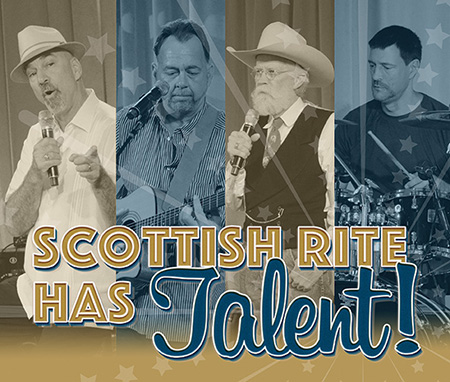 This year we will be accepting video submissions that feature talents including, but not limited to, comedy, magic, music, dancing, poetry, or live art. Scottish Rite Has Talent (SRHT) is a program that supports our annual Celebrating the Craft (CTC) webcast. This year's CTC will be held May 21, 2016, from 6 pm–12 Midnight ET.
---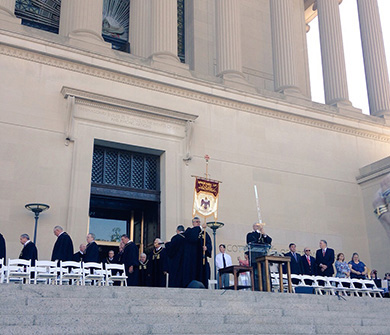 Saturday, August 22, 2015—During the Centennial Jubilee held this past August, the Supreme Council, SJ, USA, held a special rededication ceremony on the House the Temple's front steps.
• Watch a video of the occasion.
Thank you to our sponsors, attendees, volunteers, and staff, who helped make the entire weekend such a success!
Watch a Recording of the Opening Session
Watch a recording of the Formal Opening & Business Session of the Supreme Council, 33°, SJ, USA via:
http://www.realworldstreaming.com/scottishrite.
---
Join Bro. Maynard Edwards, 32°, host of The Tyler's Place podcast, as he discusses anything and everything related to the Valley Membership Achievement Project (VMAP) in this regular feature segment of the podcast.
• More about the "VMAP Minute"
---

VMAP Working Tools is a web-based newsletter that connects Valleys with resources for enhancing the Scottish Rite member experience.

• More about VMAP Working Tools
---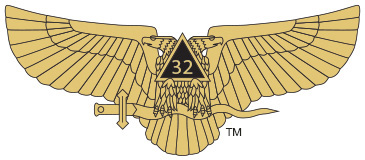 Providing Brothers with a Superior Scottish Rite Experience
The intent of  VMAP is to help each Valley carry out its service to the Scottish Rite by providing the very best experience for its members. VMAP requirements are broken into the following 10 specific subject Areas which cover the full scope of the Scottish Rite experience.
Find a Scottish Rite Valley