Giving & Development

We Hope You Enjoyed Celebrating the Craft (CTC) 2016!
The CTC is an evening of entertainment and fellowship that is webcast live from the House of the Temple in Washington, DC to raise money for the Rebuilding the Temple Campaign and Orient charities. This year's event focused on our RiteCare Scottish Rite Childhood Language Program.

Above: Check out the highlight reel from our 2015 event! Highlights from 2016 will be available soon.
Valley Membership Achievement Project (VMAP)

VMAP Working Tools is a web-based newsletter that connects Valleys with resources for enhancing the Scottish Rite member experience.

• More about VMAP Working Tools
---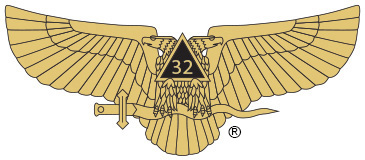 Providing Brothers with a Superior Scottish Rite Experience
The intent of  VMAP is to help each Valley carry out its service to the Scottish Rite by providing the very best experience for its members. VMAP requirements are broken into the following 11 specific subject Areas which cover the full scope of the Scottish Rite experience.
Find a Scottish Rite Valley