Intendant of the Building Society
The Intendant of the Building Society honors those brethren and other individuals who strongly believe in the purposes of the Scottish Rite, and who, through their generosity, help us to pass the principles of Freemasonry on to future generations. Membership is awarded to individuals who have included the House of the Temple Historic Preservation Foundation, Inc. or the Scottish Rite Foundation, SJ, USA, Inc., or their local Scottish Rite foundation in their wills, trust, IRAs, pensions, life insurance policy, or annuities.
Through a planned gift,you have the opportunity to support the Scottish Rite's charitable missions. By including the Scottish Rite's charities in your estate plans, you join a group of distinguished individuals who serve as role models to future generations — you become an Intendant of the Building.
How it Works
All you need to do is notify us that you have made a planned gift to a Scottish Rite charity in your will or living trust, charitable remainder trust, a charitable gift annuity, pooled income fund, transfer on death account, life insurance policy or retirement plan (IRA, 401(k), etc.).
Send a copy of the page in the document that names the Scottish Rite charity you have chosen to support, a copy of the cover page, and of the signature page to the address below.
When we receive your notification and document copies, we will recognize you as a member of this elite group of donors — Intendants of the Building — entitled to the special privileges of Society members. We will also honor requests for anonymity or to name a legacy gift in honor of a loved one.
Gifts may be specified for: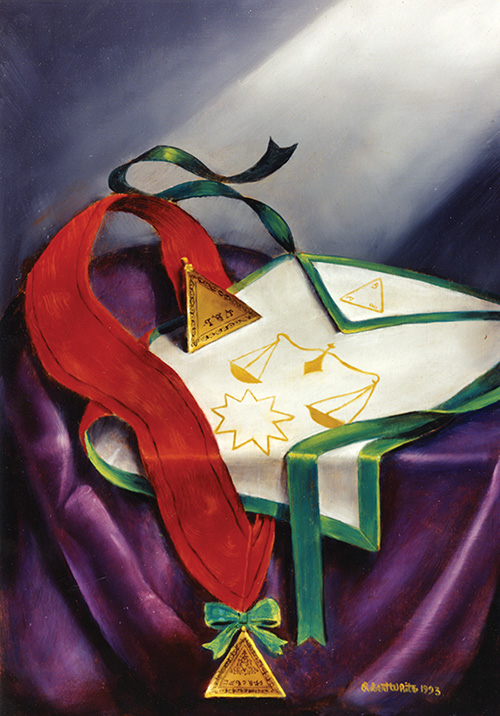 Mail documentation to:
The Supreme Council, 33°
Office of Development
1733 16th Street, NW
Washington, DC 20009
Society members will receive a certificate, a lapel pin, and their choice of a neck-tie or scarf (both if the bequest is from the spouse as well).
For more information, contact the Development Office at development@scottishrite.org.