Sovereign Grand Commander's Scholarship
Revised: 3/9/2021
We currently are accepting applications for the 2021 Sovereign Grand Commander's Scholarship.
The application deadline is April 12, 2021.
---
About the Sovereign Grand Commander's (SGC) Scholarship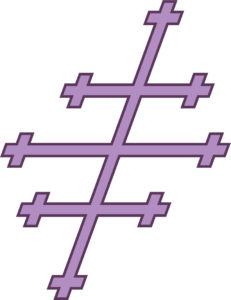 The goal of the Sovereign Grand Commander's (SGC) Scholarship, established in January 2006 and offered annually, is to help high school graduates to attend college or to learn a trade. The scholarship is meant to be applied toward tuition, room and board, textbooks, and related academic expenses at accredited colleges or vocational/technical schools within the United States.
The SGC Scholarship is funded through the Scottish Rite Foundation, Southern Jurisdiction, U.S.A., Inc., and through endowments of private donors to the foundation.
Candidates must have volunteer experience in the community, as well as demonstrated leadership ability in keeping with Masonry's high ethical and moral standards.
A student's financial need, other special circumstances that warrant assistance (such as overcoming a hardship or having a unique life experience), promise of outstanding performance at the advanced level, and Scottish Rite Masonic family background will be given special consideration.
Scholarship Amount: $2,000 per year for up to four years
Number of Available Scholarships for 2021: 1
---
Eligibility & Submission Requirements for SGC Scholarship
1.) All applicants must:
Be United States citizens or U.S. permanent residents; AND
Be undertaking their undergraduate studies at accredited trade schools or accredited public or private colleges or universities within the U.S.
2.) Applicants also must demonstrate a Masonic youth group or Scottish Rite affiliation, meaning they must:
Be a member (current or senior/majority) in good standing of one of the following MASONIC YOUTH ORGANIZATIONS: DeMolay International, International Order of Rainbow for Girls, or Job's Daughters International.
– OR –
Be a MEMBER in good standing of the Scottish Rite of Freemasonry, S.J., with its headquarters at 1733 16th Street NW, Washington, DC 20009.
– OR –
*Either the spouse or the sibling, child, or grandchild (by marriage, birth or operation of law, e.g. adoption)
3. Applicants will need to submit at least three (3) and not more than four (4) letters of recommendation, as directed in the application form. These should include professors or teachers and counselors, civic leaders, and heads of volunteer organizations in which you are active. Letters should deal with your ability to undertake your chosen studies and should include pertinent statements about character, integrity, personality, leadership capability, and industry. Please note that only PDF files will be accepted.
4. Applicants will need to submit complete transcripts of course grades, as directed in the application form. Please note that only PDF files will be accepted.
5. Applications must be submitted online each year to the Office of the Grand Executive Director during the application period.
Application period: February 9–April 12, 2021
---
2021 SGC Scholarship Application Form
---
Notifications
All applicants will be informed of their selection status via mail by July 1, 2021.
If you are selected to receive a scholarship administered by the Supreme Council, by submitting this application, you, your parent(s) and/or your legal guardian(s) consent to the publishing on our web site, via our social media sites, and in our publications, your name, photograph, city and state where you reside, name of the scholarship of which you are a recipient, your trade or major, and the school where you plan to undertake your studies. This information may be published nationally or internationally.
Questions?
Please email us at scholarships@scottishrite.org.