By Matthew T. Szramoski, 33°
Director of Development
On May 19, 2012, the Supreme Council will broadcast via the Internet a six-hour program entitled a Celebration of the Craft of Scottish Rite Freemasonry. Ill. Norm Crosby, 33°, Grand Cross, will host this web event that will feature live music, humor, Masonic education, and much more. Produced by the Carlin Company, the program will be the first ever national Masonic production featuring a live fundraising effort. It will be broadcast on the Supreme Council web site at https://scottishrite.org from 6:00 p.m.–Midnight EDT on Saturday, May 19.
The web event programming will focus on several areas of interest to both brethren and non-members including:
Philanthropic – House of the Temple, RiteCare, scholarships, disaster relief.
Fraternal – history of the Scottish Rite, archive and museum items from the House of the Temple.
Membership – features and interviews with members on why they joined the Rite.
Brethren and supporters of the Scottish Rite will be able to donate online, by phone, through Facebook, or by texting on their cell phone. Information on the various methods of giving will all be listed on the web site by May 19.
The funds raised through the program will be split with 50% going to the House of the Temples restoration efforts and 50% to Orient and Valley philanthropic efforts including RiteCare. This is a great opportunity to raise funds for your local clinic or scholarship program. If every Scottish Rite Mason participated and made a $10 donation we would raise more than $2 million!
Orients, Valleys, and individual members are asked to hold "Web Parties" to watch the program and encourage giving. It is a great opportunity to educate non-members about Masonry in general and the Scottish Rite in particular.
Entertainment will include music provided by Rendezvous featuring tunes from the 1960s through today's top hits. We will also have some Masonic humor. Our web event will feature well-known entertainers, such as Ill. Ernest Borgnine, 33°, Grand Cross, and Bro. Brad Paisley, 32°, Masonic scholars, such as Ill. Art de Hoyos, 33°, Grand Cross, and Ill. Brent Morris, 33°, Grand Cross, and many others who will educate and entertain you throughout the event.
In our fraternity there are many different ways of raising money. There have been Scottish Rite Friends Dinners, mail solicitations, and now … A Web Event! This is not only the first Web Event for the Supreme Council, S.J., but also the first Masonic Web Event anywhere. Come join us to celebrate the Scottish Rite Craft!
---
About Our Host, Bro. Norm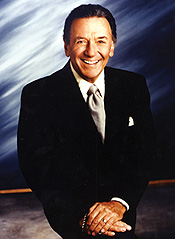 Ill. Norm Crosby, 33°, Grand Cross, is a Boston-born American comedian known for his use of malapropisms and often called The Master of Malaprop. He has been a Freemason since 1956, receiving the Grand Cross from the Supreme Council in October 1997. He is a member of Ionic Composite Lodge No. 520 in Los Angeles, California.
Bro. Crosby went solo as a standup comedian in the 1950s and adopted a friendly, blue collar, guy-next-door attitude. He refined his standup monologues by throwing in malapropisms. In 1968, he co-starred on "The Beautiful Phyllis Diller Show," and from 1978 to 1981, Crosby hosted the nationally syndicated series, "The Comedy Shop," aka "Norm Crosby's Comedy Shop." In the late 1970s and early 1980s, he became a spokesman for Anheuser-Busch Natural Light Beer. Since 1983 Norm Crosby has co-hosted and contributed to the annual Jerry Lewis MDA Labor Day Telethon. He has a star on the Hollywood Walk of Fame.
---