Featured Artifact: 33° Jewel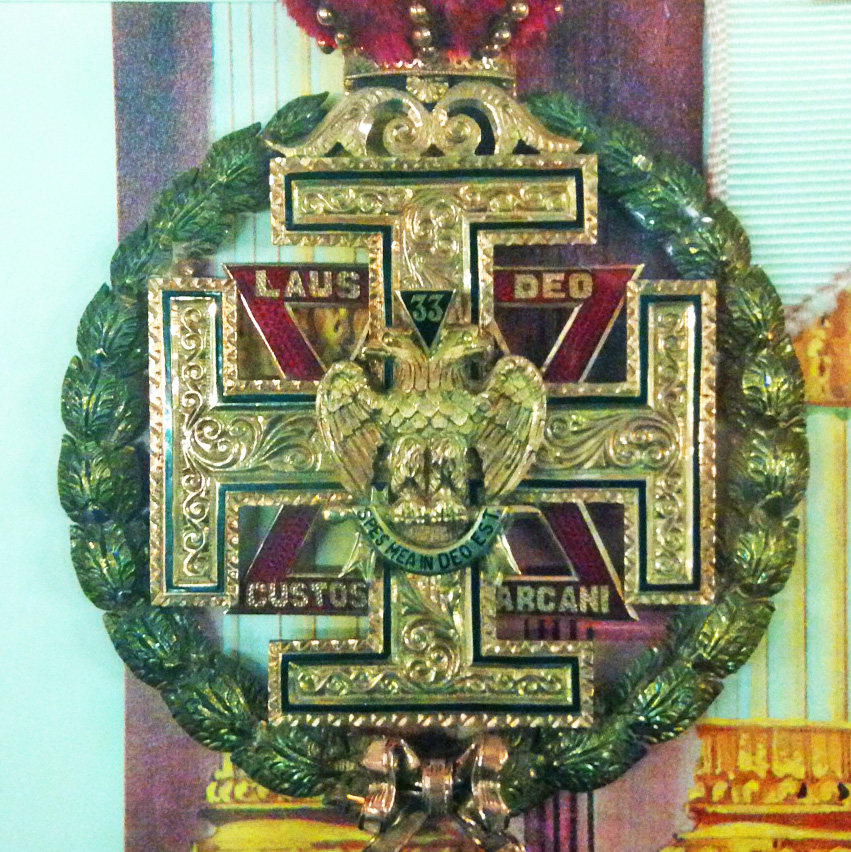 The cases in the main stacks of the Library of the Supreme Council, 33°, house an eclectic array of Masonic jewels people have donated throughout the years. While many of the 33° jewels in the collection follow a design similar to the one shown on the left, we also have some distinct variations on this theme, as seen in the one to the right. While this version also features a teutonic cross background, it lacks all the center symbols, except the 33° Eagle. This jewel also is topped by a three-dimensional crown made with real fabric. In addition to the Latin inscription "Spes Mea in Deo Est" (My Hope Is in God) that appears on the 33° Eagle's banner
*
, this version carries two additional phrases: "Laus Deo" (Praise Be to God); and "Custos Arcani" (Secret Keeper). Both are beautiful pieces worthy of a closer look. We hope you will stop by sometime and check them out. Check out our hours here:
https://scottishrite.org/headquarters/visitors/hours-of-operation
. *
The banner of the Scottish Rite, SJ's official 33° Eagle actually has the Latin phrase "Deus Meumque Jus" (God and My Right).