2023 Scottish Rite Honourmen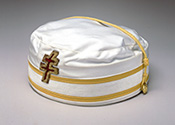 The following Brethren have been elected to receive the 33°, Inspector General Honorary, for the 2023 Biennium.
Congratulations, Brethren!
---
Session 33° Conferral Information for 33° Honorees
---
Orient/Valley – Name
ALABAMA
Gerald Francis Colanter
John Edwin Lee III
Robert Adams Mayer
Daniel Wesley Robinson
Jon Michael Taylor
Henry Clarence Ward
Amos Glenn Welborn
Grady Clinton Welden
Joseph Frank Zito
ALASKA
James David Grubbs, Sr.
Keith Elliott Herve
Gary Gene Satterfield
Charles William Ward IV
ARIZONA
John David Alamshaw
Tony Hernandez
Jose Soledad Ramirez
Matthew Joseph Reidmiller
Jack Elmer Richey
Robin Evan Settlemeyer
ARKANSAS
Robert Kuhl Baugh
Jerald Newton Burns
Sheldon A. Gately
Mitchell Lee Hensley
John Dan Kemp, Jr.
Charles Nelson Langston
Jon Randall Laverty
Alton Darin Pecanty
Gary Michael Winningham
CALIFORNIA
Sebouh Badoyan
Harold W Bogner
Antonio Garcia Cimarra
Bennie Wayne Cooper
Marty Milford Cusing
Johnny Joe Henman
Adam G. Kendall
Rufo Atienza Macaraeg
Harris Raymond Maslin
Gary Duane Miller
Larry Allen Nicholson
Gregory Aaro Niskanen
David George Rathgeber
Charles Lester Schubert
Robert David Tamblyn
Robert Davis Winesett, Jr.
COLORADO
Scott Allen Bates, Sr.
Michael Stephen Briscoe
Robert Fain Perrin III
John David Owen Potter
James William Schneider
Jonathan Russell Sellars
Bart David Wegner
Danny Douglas Will
DISTRICT OF COLUMBIA
Miguel Pasatiempo Banagan
Kenneth Louis Cohen
Jean-Paul Dongmo
Mark Dreisonstok
Elias Maurice Feghali
Maurice Elias Feghali
William Miller Hickman, Jr.
Annas Fadludeen Kamara
Robb Clayton Mitchell
Gerald Wayne Peeters
FLORIDA
Rudin James Boatright
Brian Douglas Campbell
Adrian Martin Castro
James Edward Chaffin
Mark Curtis Dragon
Donald Ray Goolsby
Charles Ray Jordan
Imre Judovits
Carl Glynn Kirtley
Peter Michael Kolthammer
Corey D Kosciuszko
Edgar Floyd Lanham II
Armando David Mitat
Ishmael Morin
Hugh Wesley Prine, Jr.
Frederick Blaine Rineer
Richard Alan Vogt
Ramon Mark Voils
GEORGIA
William David Baxter
Roger Wayne Buterbaugh
Floyd Emory Edmondson
James Leon Johns, Sr.
Charles Eudon Long
Van Scott McGee
Marcus Gary Monk
Joseph Francis Oelgoetz III
Carlos Richard Ruiz
William Andrew Sparrow
Charlie Raymond Spray
Roy Houston Stampley, Jr.
HAWAII AND GUAM
Lawrence Graham Ankrum, Jr.
Michael Philip Baker, Sr.
Anthony John Escasa
Nicholai Mironovich Khiterer
Nicolas Lopez
Herman Keola Wilson
IDAHO
Ric E Bobier
James Edward Grant
Russell Leigh Graves
Douglas J Hammond
Phillip Rau Morgan
Matthew Evan Plemmons
Mark Anthony Scott
Dennis Roy Smith
William Scott Young
IOWA
Phillip Herbert Corwin
David Keith Dickson
Ryan Andre Genest
Larry Walstead Johnsen
Kimberly Earl Jones
Rene Charles Lapierre
Jeremy Jon Phillips
Michael E Root
JAPAN AND KOREA
Marvin Dominic Abueg
Karl Wayne King
KANSAS
R. Shane Bales
Gary Kimball Gates
Howard John Gibson
Ralph Lewis Reed
Alfred Randolph Wells, Jr.
Oscar Glen Wheaton
KENTUCKY
Gary Steven Bickers
Troy Wayne Blair
Gregory Wayne Coffey
Randall Curtis Freeman
Geary Franklin Laird
Bruce Cameron Outlaw
James Patrick Rose
Timothy Dean Sanders
Billy Michael Taylor
Wilson Kire Wilder
LOUISIANA
John Briggs Becton
Charles Frederick Coburn
Justin Keith Gates
Thomas Loyd Kussmann
Eddie Adam LeBoeuf III
Mitchell Allen Reynolds
Michael Darin West
MARYLAND
John William Brodbeck, Jr.
William Thereay Ivey
Samuel Joseph Lane
Dennis William Leland
Keith Lloyd
George Andrew Martinez
Ronald Edward Metzger
Tommy Joe Morris
Richard Edward Thurfield, Jr.
Donald Paul Vollmer
Charles Jackson White, Jr.
MINNESOTA
Joseph D Amos
Douglas Alan Beach
Terrance Duane Christiansen
Zeb Joseph Dudek
Ailean Tait Golder
Darrell Orin Kyle
Peter Bligh Van Osdol
MISSISSIPPI
Curtis Dean Burchfield
Gaberiel T Churchwell III
John Kenneth Dawson
Shelton Horace Dickerson
Ben Block Burton Jones II
Joseph Rupert Lee, Jr.
Terry Frank Lewis
John Burk McKelvy
MISSOURI
Michael Kelly Bodine
Robert Mathew Bowles III
Kenton Thomas Harper
Lewis Eugene Karney
Michael Edward Lockwood
Taz Alexis Meyer
Travis Paul Schnelle
Daniel William Stehly
Patrick Jude Stewart
Roy Nelson Thomas
Timothy Joseph Wangelin
Bobbie Edward White
MONTANA
Mark Bassett
Llewellyn Claud Fletcher
Stephen Glen Mandeville
William Henry Morrison
Charles Joseph Stein, Jr.
Sandon Stinnett
Orient/Valley-Name
NEBRASKA
Daniel Grant Deffenbaugh
John Garlock
William Edward German
Schadd Damon Gray
Rodney Duane Poskochil
Michael Walter Stuhr
Edward David Watts
NEVADA
Frank Nicholas Bolshazy
Edro I Cranch
Brian Richard Higgins
Kevin Peter McCans
Robert Lewis Norton
Romulo Mamon Peruel
Ronald Eugene Pulse
Mark E. Smith
Michael Eugene Williams
NEW MEXICO
Bobby Melvin Arther
Donald Glen Bovia, Sr.
James Ernest Bungard
James David Lamb
Yudi Wong
NORTH CAROLINA
Dan Bryant Beal
Lloyd Thomas Buffkin
Donald Wayne Butto, Jr.
Boyd Eugene Canter
Michael Andrew Faulkenbury
Todd Alan Hildebran
Christopher Blair Houser
Thomas Arnold Pope, Jr.
Russell Matthew Rainear
Michael Allen Register
NORTH DAKOTA
Howard Carroll Anderson
Clarence Adolph Bina
Shane Wesley Granzow
Scott Thomas Morrissy
William Randolph Rafferty
Jeffery James Schneider
Gregory Bruce Taylor
OKLAHOMA
Larry Eugene Adair
Johnny Dale Allford
Shaun Paul Callahan
Scott Walton Culbreath
Thomas Alan Dafforn
Preston Lee Doerflinger
Charles Robert Dunning, Jr.
Phillip James Johnson
Richard Calvin Lamer
Thomas Everett Michael
Jay Allan Wall
Ronald Edgar Wray
Donald Lewis Wray
OREGON
Thomas Binkerd
Arthur L Borland
Donald M Burrows
Scott Marcus Freeman
David Harold Fryday
Bruce A. Kent
Michael Baird Larsen
Joseph Kent Maier
Arthur Earl McGhehey, Jr.
John Douglas Monfore
Nathan Robert Neff
Otis Clayton Orr
Martin RaVell Patterson
Daniel Wayne Seaman
John Thomas Turner
PUERTO RICO
Angel Manuel Cintron-Betancourt
José Alberto Crespo-Gómez
Rafael De Jesus-Rosa
Jorge A. Gonzalez-Soto
Felix A. Mercado-Ruiz
Gregorio Ramos-Couvertier
Rafael Rodriguez-Matos
Ferdinand Santiago-Irizarry
SOUTH CAROLINA
Vernon Lee Aultman
Jan Michael Barkan
Donald George Chappell
David Michael Collins, Sr.
Robert Jeffrey Davis
Rodger Wayne Ellingwood
Alan Dean Freezon
Steven Dewayne Hames
Gary Thomas James
Otto Kaske
Kevin Stuart Mertens
Larry Jay Nicodin
Kirk Marvin Olsen
William Jerry Rosser
Craig Mercer Thomas
Malcolm Acker Townsend
SOUTH DAKOTA
Ervin T. Alspaw
Michael Ray Burns
Terry Lee Downing
John Henry Gunderson
Dennis E Nelsen
Brian Kent Pulling
Robert Carl Tesch, Jr.
Robert Ellis Weatherford
TAIWAN AND CHINA
Andre Arul
Winston Chen
August Y.T. Chen
Dr. Venga G Suppiah Kalachulu
Mun Wan Lai
Ooi Beng Lim
Paulo Hsin Han Wu
Shin Cheong Yee
TENNESSEE
Richard Thomas Agent
Stephen Anthony Bennett
Ernest Aloysius Chapman III
Thomas Harold Clark
Danny Reed Crum
Clarence Loyd Crump
William Howard Freeman
Richard Blackford Genter
Lewis Earl Johnson, Jr.
David Alexander Ritchie
Gregory Eugene Semrow
Randy Thomas Slapak
Charles McBerry Thames
David Andrew Webb
James Ronald Worthington
Billy Barnett Young
TEXAS
Jose A. Alanis
Stephen Wade Apple, Sr.
Donald Leigh Eames
Douglas James Fitzjarrell
Ernest Leon Gandy
John Gregory Gunning
Roland Gene Havens
Darrell Clyde Hefley
Charles Edward Ivy
Christopher Wiley Jones
Ronald Estis Lawrence
Joe Don Melton
James Thomas Mendenhall
Robert Wade Moore
Robert Randall Nursey
Stanley Cleburne Parker
Mark Jay Sandler
Hunter Schappaugh
James Roy Smith
Leland Thomas Smith
John Jay Wilson
UTAH
Kevin Emmett Betterton
John Douglas Limb
Travis Michael McGuire
VIRGINIA
Allen Dale Beckner
Joel Thomas Bundy
James Dulara Charleston
Christopher Winston Douglas
Steven Franklyn Dowd
Harvey Lee Fleshman
Terry Francis Hilton
Joseph Wesley Jeffries
Tommy Eric Skeens
Scott Christopher Springer
Donald Ellis Strehle
Stephen Scott Willis
Dale Edward Wright, Sr.
WASHINGTON
David Ian Daily
Joseph L. McAlister
Duane Melvin Ralph Meier
John Ralph Robertson
Kurt Charles Schmid
Warren Ronald Schoeben
Alan Reed Smith
Gene Frederick Ulrich
WEST VIRGINIA
Dana Jeff Arbogast
William Martin Castleberry
Alfred William Goedeke
Alva Allen Howard
John Thomas Knotts
Adam Walton Maley
Joel David Ratliff, Sr.
James Millard Taylor
Michael Dimmick Thomas
Randy Lee Yoho
WYOMING
Ralph Handy Levi
Michael James McGrady
James K. Wamsley
Questions about this list?
Please email council@scottishrite.org.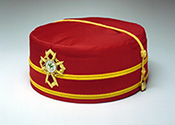 The following Brethren have been elected to receive the 32°, Knight Commander of the Court of Honour, for the 2023 Biennium.
Congratulations, Brethren!
---
Orient/Valley – Name
ALABAMA
Michael Lee Brewer
Joel Isaac Bryant
Harvey Nelson Casiday
Alan Michael Davis
James Reuben Hill
George Norman Jones
Bobby Kaid Jordan
Edward H. Lagrave
Christopher Lansaw
Andrew Heard Lee
Lawrence Robert Levin, Jr.
Heiko Maier
Drew Randolph McKay
Brian Lindsey Smith
John Corey Stewart
William David Sullivan, Jr.
Phil Edward Terrell
Gary Allen Welker
Ronald Ashley Whitehurst
ALASKA
James Joseph Herr
Kenneth Michael Hoskin
Russell Scott Lambries
John David May
William Raymond Rusaw II
Gregory Allen Russell
Andrew Sven Tronrud
Kenneth Douglas Vaughan
Darrell Eugene Windsor
Rodney Scott Young
ARIZONA
Philip Franklin Avery
Kenneth Roger Barrett
Roderick Alexander Craigen
David Nathan Fierro
Francis R. Fritz
Gregory Howard Johnson
Antonio Louis Lugo
Howard W. Seibert
Wayne Stuart Thatcher
Scott Herbert Tracy
ARKANSAS
Tom Shawn Casto
Toby Marshall Crow
Freddie Arnold Dison
Matthew Lynn Freeman
Gerald Wayne Garbett
Jason Hoch
James Anthony Kring
Michael Allen Hartsfield Lewis
Timothy Louis Mistric
Donald Eugene Poe
Van Eric Prevatt
Bill Ramsey, Jr.
Jerry Dean Rapier, Jr.
George C Riggs, Jr.
Barry Lynn Rudd
Terry Lee Sharp
Stephen Lawson Trawick
H. Jack Young, Jr.
CALIFORNIA
Dinesh Chhabra
Charles P Cross
Albert S Cua
Joshua Lau Cusing
Michael David
Joseph Kouassi Dongo
Mark Atwood Flint
Kurt Handshuh
Donald Anthony Joe
Garry Lee LaFaunce
Vance Thomas Langford
Ara Maloyan
Baghdig Benjamin Masoyan
Michael Lee Miller
Kyle Brenner Oswalt
Terry Peters
Roy Gerald Price
Naresh Rampershad
Leland George Routt
Jeffrey Michael Schloo
Robert George Schmidt
Gary Bruce Shweid
Erik J. Skidmore
Chad Thomas Snyder
David Edward Sokol
Clois Donnell Stephens
William Robert Stokes
Reouel Seguancia Tenderro
Andrew D. Todd
James Lincoln Warren
William Mark Wells
Eugene Wayne Yee
COLORADO
Larry Allen Bendt II
Dillon Ray Brickhouse
Anthony Skelding Clark
Harry Aaron Clark
John Robert Davis
Jeremy Matthew DeBard
Gregory Dean Koenig
Michael Blaine Mabbitt
Hunter Matthew McCallum
Ralph Edward Newby
Michael Brent Rotert
David William Spence
Joseph Benjamin Surek
Michael Sean Taylor, Sr.
DISTRICT OF COLUMBIA
Gregory Scott Anderson
Riccardo Ard
Alan Neric Atienza
Will David Bronson, Jr.
Chen-Lun Jason Chang
James Conselmo I
Cameron Jay Davis
Khaled Derbas
Quardricos Bernard Driskell
Edison Patrick Duncan
Michael Aaron Gordon
Michael Kenneth Greenwald
Robert Jesse Greenwald
Stephen Paul Higdon
Robert Gordon Hight, Jr.
Carl William Hoecker
Karl Vernon Hopkins
Amid Saade Kaassamani
Henry Alejandro Landinez
Elijah Christian Mills
Rick Mubarak
Hugues Nkamwa
Matthew Brian Northen
Ziad Joseph Sahab
Charles Lionel Stuppard
Fitzgerald Olatungie Williams
Ward Richard Williamson II
FLORIDA
Alden Everette Albury
Charles Roland Bailey
Perry Douglas Batson
Randal Lee Burkett
Eduardo Victor Carranza
Tracy Dwayne Chastain
Jonathan Edward Croft
Robert Joseph Davis, Jr.
Douglas Wayne Dobbs
Ronald Gregory Espanola
Angel Luis Fernandez
Alfredo Flores, Jr.
Andrew Steven Gluchov
Donald James Goss
Reginald James Guier
John Mathias Gysen
James Richard Hawkins, Sr.
Gary Earl Huff
Paul Anthony Ippolito
Shawn Dewayne Johnson
Dale Anthony Kiel
Clifford Alan Kraft
David Coulter Lea
Terry Loren Lewis
Tony Kenneth Martin
Joel H. Miller
Jerry Jerome Miller
Joseph Anthony Monday
Norberto Monell, Jr.
Stephen Christopher Nelson
Manuel Olmedo
Antonio Joseph Pereira
Francisco Manuel Perez
Benigno Q Quinto
David Michael Rice
Jeremiah Germaine Schaffer
Jonas Seda
Michael Guy Seeley
Petar Sibinkic
Charles G. Sipes
Jeffrey Thomas Sklet
Byron Carlton Smith
O. Harris Springer
Gerald Irving Strohacker
Paul Roy Swanson
David Jon Tranchand
Lazaro Manuel Trejo
William Anthony Triplett
John Troia
David Lamar Vickers, Jr.
Tony Vegas Viejo
Dwight Alan Wilson
David Emory Windmiller
Andrew Keith Zerber
Robert Karl Zimmerman
GEORGIA
Eric Trent Alexander
Jonas Elmer Barlow
Rickey Allen Bouchard
Robert Worth Bradshaw
Stephen Anthony Bulwinkle
Richard Gary Burke
William James Corcelius
John Denhoed
Charles Anthony Frazier
Roy Levon Gay
Darryl Everett Gugig
Douglas Lee Hamsher
Scott Weyman Johnson
Kenneth Edward King, Sr.
Scott Matthew LaVelle
David Michael Leonard
Bruce D Lesieur, Jr.
Walter Hugh Lord, Jr.
Barry Ray Lung
David Dean Peterson
Michael Lynn Pritchard
Sherman Dwayne Rankin
Bayardo Reyes
Robert Glendale Snelson
William Thomas White
Judd Joseph Wolfe
HAWAII AND GUAM
Robert Leroy Brogan
Stephen David Carroll
Joseph Andrew Ernst
Froebel Aguinaldo Garcia
Jeremy Don Hollaway
Robert Lopaka Kapanui
Gerald Vergara Mateo
James Daniel Miller
Arnold Caday Sarinas
Charles Richard Slaton
Jason Aaron Snellings
Richard Timothy Elam Torres
IDAHO
Levi Daniel Billman
Steven M Bock
Charles Morris Bull
Harry Sherman Burger III
Robert Charles Holloway
James Herbert Ladd, Jr.
A Lamar Robinson
David Malloy Savage
Douglas Howard Schoonover
Maurice Davis Simmons IV
William Joseph Skerjanc
Russ Wiley Smith
Wayne Marshall Sprouse
Jeremy C. Vaughn
Richard Mark Worthington
IOWA
Brian Richard Anderson
Todd Harold Anderson
Steven Robert Arndt
Adam Wade Clemons
Randall Lee Groetken
Monte L. Harris
Gerald Joseph Hollingsworth
Todd Michael Jacobus
Brent Allen Jepsen
Adam James Jones
Scott Wilbur Nading
Troy W. Paterson
Danny Ross Quinn
Donald Clifford Schenk
Douglas T. Wilson
Harvey Neil Woody
JAPAN AND KOREA
Norihiro Inomata
Carlos Alberto Pavao
James Fredric Pelczar
Hiroaki Tanaka
Erek Paul Yedwabnick
KANSAS
Derek E. Cookson
Justin Dane Crippen
Scott Neal Daniel
Jason Caine Gilliand
Christopher James
Frederick Riordan Kemp
G. Jason Long
Delmus Ray Morrow
Blair Warren Pederson
Anthony James Pence
Michael Preston Ward
KENTUCKY
John Wesley Adkins II
James Rodna Adkins
Richard Steven Barela
James Alan Butler
Randy Glenn Campbell
Ronald Lee Collins
William Gary Emberton
Larry Samuel Franklin
Carl Wayne Gibson
Harold David Gillespie
Thomas young Hiter
Matthew Dale Kirby
Malcolm Lane
James Robert Poynter
John Ellis Scott
David Paul Slater
Jeffery Ward
Wayne Marvin Weaver
Jacob Ethan Wells
Stephen Wray Wessel
LOUISIANA
Scotty De Wayne Adams
Kyle Corroll Chisholm
Dexter Tyler Downs
Jimmie Joe Gates
David Allen Gulledge
David Glenn Hyatt
Reginald J. Mc Cue
Taylor Paul Nauta
Jason Keith Rigsby
Shawn Michael Smith
Donald Joseph Sonnier
Mark Alexander St. John
Eric Dean Sullivan
Rupert Carroll White
MARYLAND
James Andrew Baugher
Jonathan Todd Brand
Robert Cummings Brown
Bradford Stephen Burdette
George James Christoff
Richard Shawn Cooper
Joshua Jarlil Crockett
Reginald Joseph Eda
Robert Dean Goldsborough
Darius Kenneth Harris
Charlton Thompson Howard III
Michael William Kerns
Robert David Knight, Jr.
Scott Gordon Lapp
David Franklin Long
David Elwood Martak, Jr.
Dwight Cecil Metcalf
Carl Alvin Michel, Jr.
Christian Joseph Miele
William Edward Miller III
Ternin Lee Morris
Gordon Allen Munholland
Roy Lee Rafter, Jr.
Christopher Joseph Ricci
John Michael Robbins
Donald Nathaniel Russell
Michael Wayne Shrank
Fredrick Levi Smith
Jeremy Paige Sotzen
James Bradley Thomas
Jeffrey Alan Vilkas
Benjamin Andrew Zamostny
MINNESOTA
Clarence A Anderson, Jr.
Robert Stai Davis
Reed Eric Endersbe
Paul William Hodnefield
Bruce Ronald Larson, Jr.
Kenneth Glenn Martin
Adam Martin
David Richard Michelson
John David Pavek
Ronald Duane Pete
Mark Evan Prewett
Tyren Arthur Schmidt
Kevin Everett Sullivan
Martin Justin Thompson
Louis Henry Weichseldorfer
Gary William Winter
MISSISSIPPI
David Brian Akins
John Wayne Barrow, Sr.
James Clay Cumberland, Jr.
Ronald Matthew Gardner
Alfred Gerald Griffin
Gary Lamar Hamil, Jr.
John J. Kelley
Marvin Duane Mitchell
Joe Perez, Jr.
Arthur Leroy Potter, Jr.
Leon Thurston Rackley
Randall Hoyt Rich
Keith R. Stevens
John Tommy Stewart
Steven Earl Stovall
James Scott Womack
MISSOURI
Johnnie Eugene Bryant
Quentin James Cockerham
Harold Franklin Coots
Travis Allen Crum
David E Davis
Dana Eugene DeWeese
Christopher Morris Faubion
Jeffery Lamont Fielder-Bey
Lucas Leo Gabel
Adam Michael Iwanow
James Dale Jeffers
Mark Richard Johnsen
Patrick Scott Johnson
Frank John Mistretta
Jessie Dale Morrison
Timothy Lee Ritter
Kurt Alan Schumacher
Ernest Lee Shelton
Gerald Lee Snyder
Joseph William Stewart
Christopher Leroy Story
Thomas Richard Swearngin
Keith George Tomazi
Richard Lyle Troutman
John Allen Welch
Charles Effin Whisenhunt
Charles Frederick Wiegert
Brian Jon Young
Orient/Valley-Name
MONTANA
Thomas Richard Burns
Robert Richard Chacon
Bradford Kenneth Clark
Edmond Conway Crafford, Jr.
Hans Dierenfeldt
Matthew Charles Egloff
Tim Gerheim
Terry Jay Grant
Cody Kruse Johnson
Dana Curtis Latsch
Juan Maso VIII
Dennis Earl Massey
John L Morrison
Kent David Rudolph
James William Salsbury
Gary Phillip Schmidt
Keith Allen Thompson
David Michael Westover
Samuel Hugh Whitehead
NEBRASKA
Edward W Boone
Thomas Jefferson Brumfield
Christopher Vaughn Edwards
Dennis J Hecht
Cannon Parm Kinchelow, Jr.
Peter G Lapaseotes
Mark Lee Miller
Andrew H Seachord
Carl Frank Simmons
Thomas Stanley Stewart
Wayne Allan Stuberg
William P Taylor
Leonard Steven Zimmerman
NEVADA
Alvin Robert Davis, Jr.
Nathan Christopher Digangi
James Parker Fouts
Eric Martin Halberg
John Anthony Istle
Richard Seton Legon
Carl Nikolas Leiner
Keith Matthew Levenson
Elliot Michael Malin
Patrick Shaun Nerger
Chistopher Duane West
Robin Brett Williams
Adam Thomas Wilson
Alex Terrance Wilson
NEW MEXICO
Mickey Gene Berry
Dustin Ray Cummins
Robert Jonathan Finch
Marcus Lloyd Forbes
Gilbert Paul Gamboa
Eric Nelson Moses
Francis Herman Rauber
Charles R. Stafford
Gregory Stihel
Christopher Aaron Velasquez
NORTH CAROLINA
Robin Keith Bailey
Russell Arno Bauer, Jr.
Joshua Aaron Bristol
Allen Rufus Brown, Jr.
Christopher Todd Canipe
Glen Mitchell Carpenter
Oswald Thomas Chance, Jr.
Thomas Randall Cline
Randall Jerry Collins
Fred Mcdonald Dean
Alex Shuford Edmisten
Randall Keith Franklin
Chesley M Greene
David Harold Griffith
William Joe Hart
Jeremy Scott Hicklin
Philip Ray Johnson
James Leo Johnson III
Dennis Kirk Keith
Maurice Daniel McIntosh
John Howe Miller
Edward Charles Moore
Charles Shawn Moser
Andrew Parker Norton III
Kevin Clark Otis
David Edward Ozvat
Gregory Dane Padgett
James Melvin Peay
Joseph Parker Slade, Jr.
Charles William Talley
Mark Anthony Tart
Jonathan Allen Underwood
Perry Winfred Wade
Kenneth Donald Wallace
Randy Daryl Ward
Samuel Powell Watson
Cleveland Earl Woolard
NORTH DAKOTA
Donn Burke Baker
Nels Charles Christianson
Carl Dean Edgerly
James Milton Fish
Rodney Lee Gartner
Scharazard Lee Gray
Jason Everett Guilford
Paul David Levchak
Leo Anthony Rognlin
Jesse Joseph Stephan
Matthew Orlo Sturlaugson
Douglas Kent Vosper
Winton Dale Wold
John Bernard Young
OKLAHOMA
Trasen Solesmont Akers
Christopher Allen Botts
Zachary P Browers
Michael Logan Bryant
James Cevis Butler
Billy Gene De Moss
Alfred Dwight Dean
David Morgan Dill
Edward Harlan Dixon
Gentner Frederick Drummond
James Joseph Hail
Matthew Neal Harden
Leonard Alvin Howard, Jr.
Kirby Lavern Logan
Scott Anthony MacDonald
Charles Wesley Manning
Billy Eugene May, Sr.
Mark Kendall McFadden
Brad Roland Oliver
James Lee Parham
Kevin Wayne Pope
Brian Matthew Ragain
Truman Lavern Ragain, Jr.
Kyle Brandon Reynolds
Timothy Dale Self
Jason Earl Smith
Jeffery Wayne Smith
Cecil Ray Walker
William Ray Warner
Steven Allen Waugh
Dennis Jay Wilson
Edwin Stanley Wood
David Edward Yocham
OREGON
Richard Michael Abbott
Charles Lawrence Adams
Shaman Sadler Anderson
Robert William Baugh, Jr.
James Peter Bradley
Donavon Eric Davidge
Frank Pierce Drew
Jason Dean Edmiston
Charles Arthur Fustish
Robert M. Hale
Stephen Allen Mathis
James Lee Morgan
Terin John Mueller
Mark Lynn Posler
Michael Thomas Shebora
Craig Alan Sipp
Richard Clarence Southard
Carson Warren States
Phillip Chatwood Van Buren
Earlie Arthur Wilson, Jr.
PUERTO RICO
Eduardo R. Alicea-Garcia
Luis A. Caraballo-Arizmendi
Louis Carril-Martinez
Ramon Del Moral
Ramon Antonio Espada-Santos
Hector L. Ortiz-Rivera
Victor S. Ortiz-Robles
Juan A. Rivera-Salamanca
Juan Rolon-Rosario, Sr.
Luis E. Santiago-Ramos
Jose M. Torres-Quiros
SOUTH CAROLINA
Daniel Albert Able
Curtis Michael Baynes
Julian McKinley Bevel
Claudius Ray Boland, Jr.
John Robert Bowker
Carey Ernest Burriss
Jud Braughler Close
Ronald Lee Dodson
William Larry Gaskin
Robert Clarence Griffin
Wesley Gene Hays
Boyd Edward Hodges, Jr.
Everett Thomas Honig
Darrell Wayne Hudson
Billy VanBuren Lawrence
Ronald Craig Lockaby
George Strott Mabry, Jr.
Deane Arthur McKinley
Benny Gordon Melton
Marvin Gamewell Mitchum, Jr.
Joseph Ansel Morgan, Jr.
Eric Scott Ostrander
Victor Dewey Phillips
Kenneth Ray Quinn
Daniel Edward Rancourt
Dominus Trent Rivera
Marvin Gene Royal
James Howard Schaefer
Judson Noah Seay III
Gary Randall Stringer
Paul Jeffery Urban
Joseph Alfred Vasquez
Joseph Edward Wallace III
James Dwight West, Jr.
SOUTH DAKOTA
Robert Bruce Anderson
Dane Bloch
Michael Owen Deakins
Jon A. Gonsor
Harold Dean Ireland
Ron Larry Knott, Jr.
David H Meltz
Matthew Saul Perreault
Allen Poe
Daryl Alan Schutte
Jeffery P VanCuren
TAIWAN AND CHINA
Roy Chih-Wei Chan
Khan Wei Chan
Tsung Kai Chang
Arthur Yi-Cheng Chen
Lfred Chuah Teong Eng
Edouard George
Ashok Gopalan
Peter Huang
Subhash Chandran Jalabhay
Yu-Feng Kao
Jason Wai Kok Lau
Andrew Jude Malanga
Ho Keat Neoh
Mupindra Singh
Shanmugam Subbiah
Areekara Narayanan Sujeesh
Balakrishna Vikram
TENNESSEE
John Jason Allman
Ralph Dudley Baggett
Anthony Ryan Bennett
William Gary Blackburn
Michael Anthony Brim
Delmer Knowles Bussell
James Allen Carroll
Mitchell Lane Denning
Jeffery Lee Dunn
Geoffrey Brian Elliott
Seth Everett Frost
Benjamin Bryan Fuller
Walter Lawrence Geminn
James Franklin Gibson
Arthur Bryce Harris
Michael Frank Hill
Jeffrey Kilbourne Holt
Brandon Tyler Johnson
Ian Gerald Michael Kirkpatrick
James Weston Lackey
James Spencer Lampley
Richard Michael Loveless
Lucas Paul McAfee
David Alan Nutzell
Razmik Ohanessian
Carl Douglas Rial
Charles Michael Roberts
Gary Christopher Sanders
James Dwayne Shell
Jimmy Curtis Smallwood
Walter David Smith
Brian Ronald Song
James Edward Stamper
Richard Byron Stevens
Richard Mark Treftz
James Olen Weir II
Billy Frank White
Tracy Dale Wright
James Kenneth Yoder
TEXAS
Dana Lynn Ashby
Barry James Boetto
John Terrell Bozarth
Patrick Clay Brown
Dean Russell Bryant
William Davis Burman
Euler Freire Cardoso
Jonathan Steven Carroll
Christopher Douglas DeCluitt
Dennis C. Dlabaj
Michael David Felt
Richard Orville Gary
Jeff G. Graham
Miguel Angel Granados, Jr.
James Robert Hamilton
Franklin Preston Hamman, Jr.
Edward Lamar Hayes
David Ryan Hill
Johnny Wayne Irick
John George Kempf III
Steven Robert Kennedy
Donelo George Lopez, Jr.
David Walter Matzas
John Warren McManus
Josier Mariano Nisnisan
Don Paul Payton
Rolan Ray Pirtle
Russell Lyn Roberson
Charles Montel Rutledge
Jorge Santana
Gordon Kenneth Scheible
Royce Glenn Smith
Tommy Allen Tapp
William Shen Thornton
Charles Dean Vining
David Michael Wallach
Byron Gordon Webster
Christopher Charles Wheeler
Gary Page Whitfield
UTAH
Monte Kent Andersen
David Harvey Harris
Albert Henry Hokins
William Gerald Lapsley
Joseph Aaron Milner
Kenneth Mack Wilson
VIRGINIA
Jeremy David Anspaugh
Ronald Earl Craft, Jr.
Mark Edward Cummings
Duane Eugene Cunningham
Emmett Gold Dalton, Jr.
Ricky Lee Dix
Richard Henry Dollar
Charles Thomas DuBose
Kevin August Gilbert
Richard Edwin Harper
Roger Dennis Hartman
James Hiram Hogg, Jr.
Mark Lee Holderman
Michael Wayne Horn
Larry Curtis Huff
Jack Thomas Moorman
John Michael Parrish
Carl David Peacock, Jr.
William Clark Peterson, Jr.
Bobby Gale Reece
Sewell Major Rowley, Jr.
Ralph Lunt Shepard
Ronnie Lee Shough
Erik Kellegg Soderstrom
Lewis Clyde Strickland
David Wayne Vass
Aaron Guy Warren
Gino Warren Williams
Robert James Worthington
Russell Alton Wright II
WASHINGTON
John Richard Adamson
Steven Miles Alford
Marvin Lee Anderson
Craig Wesley Bruner
Michael Ray Duncan
George William Foster
Richard Gary Johnson
William Joseph Lippl III
Todd Stanton Mears
Martin E. Monk
William Oliver Musgrove, Jr.
Gerry Allan O'Brien
Bryan James Reagan
Kirk Alan Rose
Lucas McKenzie Walsh
Christopher John Wirts
WEST VIRGINIA
Kenneth Dale Adkins
Robert Bailey Arbogast
Wayne Aaron Barringer
Richard Leslie Blake II
John Mark Botkin
Leslie Marvin Boyce
David Lee Browning
Paul Jeffrey Dean
Donald Rex Delong
Riley Jordan Evans
Billie Lee Ford
Dennis Mark Haas
Eric Shawn Hurst
Jarrell Clifton Parker II
Marvin E Parsons
Timothy William Pingley
John Prunty III
Matthew Alan Rohrbach
Jeffrey Tobias Stevens
Kenneth Henry Varner
Steaven Ray Wiseman
Gregory Jon Zolman
WYOMING
Rolf Thor Distad
Spencer Casey Morris
William Gene Teter
Questions about this list?
Please email council@scottishrite.org.