What is the smallest Masonic Book?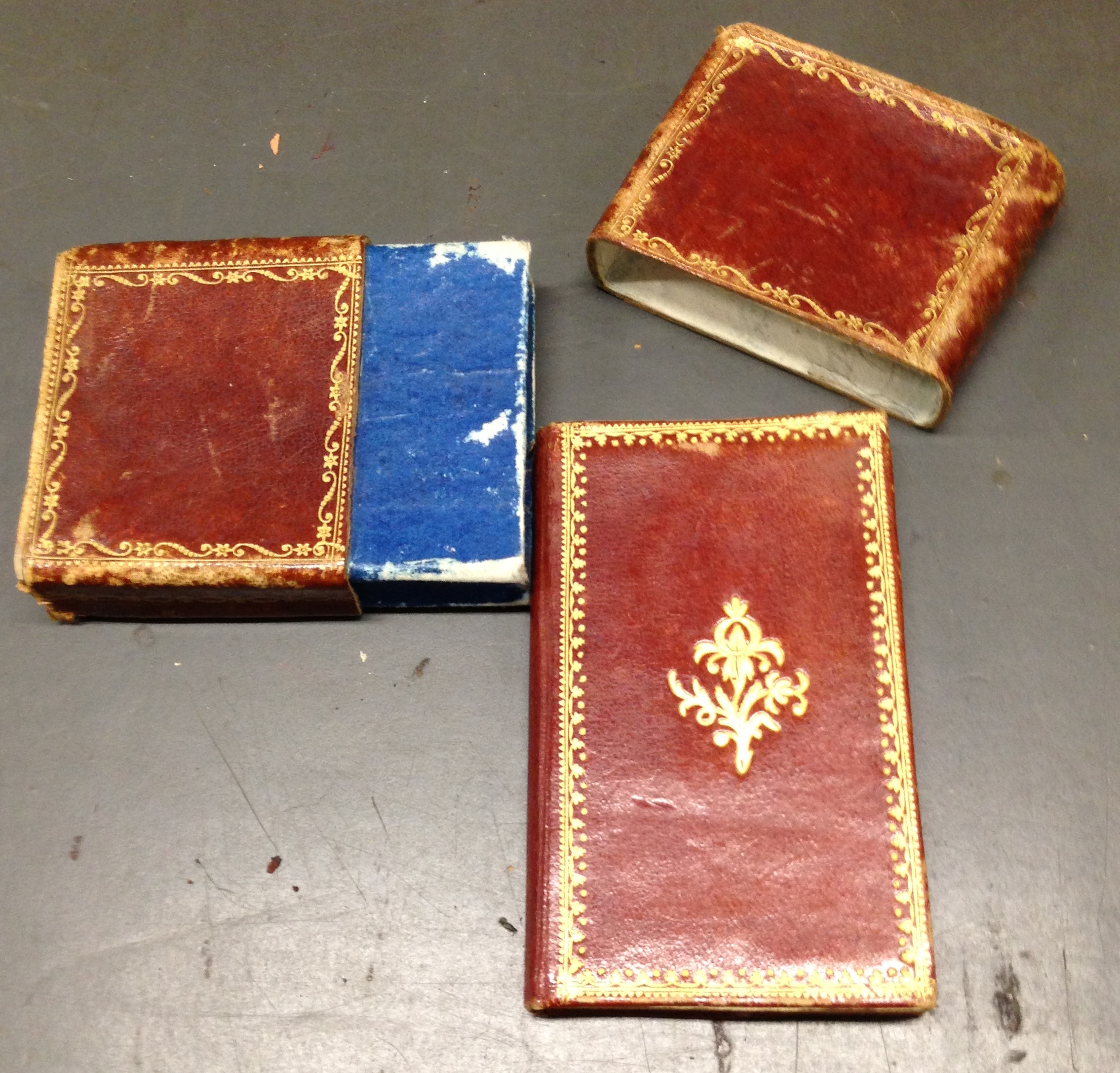 The smallest Masonic Book in the collection at the House of the Temple is 
Maconnerie Symbolique suivant le régime du Grand Orient of France (Symbolic Masonry according to the regulations of the Grand Orient of France)
 published in 1804. It is 2 1/4 x 3 1/2 inches with approximately 30 pages. This rare edition is bound in contemporary kid, with a gold ornament on the front and back, and gilt edges. It might be one of the only copies in the country. This book is located in our Special Collections vault.