Jack London Supreme Council ROTC/JROTC Recognition Program
Jack London Supreme Council JROTC Program for High Schools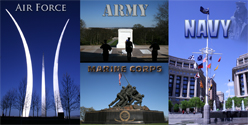 Commencing in 1998 and approved by the Assistant Secretary of Defense, the Supreme Council, Southern Jurisdiction, initiated a program of recognition for outstanding Junior ROTC students. This initiative recognizes high school youth enrolled in the Junior Reserve Officers Training Corps (JROTC) unit for their scholastic excellence and patriotic Americanism efforts. The award consists of a medal, ribbon and a certificate suitable for framing.
Jack London Supreme Council ROTC Program for Colleges/Universities
Commencing in 2002, and approved by the Assistant Secretary of Defense, the Scottish Rite, Southern Jurisdiction, instituted a similar award for ROTC cadets. Like the JROTC Award Program, the recipient receives three recognitions: a certificate suitable for framing, a medal, and a ribbon.
About Jack London
Dr. J. Phillip "Jack" London, 33°, was the Executive Chairman and Chairman of the Board of CACI International Inc (NYSE) from 2007 until his death in January 2021. He was a Navy veteran and a graduate of the U.S. Naval Academy. Jack was a 33° Scottish Rite Mason and a strong advocate for ROTC programs.
Ordering Information
The Supreme Council is divided between two Jurisdictions, the Southern Jurisdiction and Northern Masonic Jurisdiction: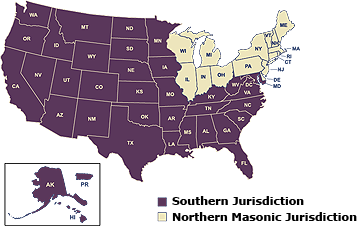 Southern Jurisdiction
To request JROTC or ROTC awards in the Southern Jurisdiction, please use our online ordering form .
Northern Masonic Jurisdiction (NMJ)
For the Northern Masonic Jurisdiction please refer to: https://scottishritenmj.org/, look under "About" then "Medals & Awards" and select "Americanism ROTC Award." Inquiries should be directed to Kiara Veras, telephone: 1–800–814–1432, ext. 3133, or email: KVeras@srnmj.org.
Presentation and Publicity
With 30 days prior notice of the presentation ceremony, the Scottish Rite Valley that provided the award will send a presenter whenever possible.