Masonic Geocaching Society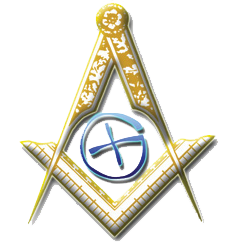 What is Geocaching?
Geocaching, a high-tech treasure-hunting sport gaining popularity across America, is now being introduced to the Scottish Rite of Freemasonry. Participants hide containers, known as geocaches. Treasure Hunters then use GPS devices to locate geocaches, exchange gifts, and share their experiences online at www.geocaching.com.
Geocaching was brought to the attention of The Supreme Council, 33°, at the Birmingham Leadership Conference by Bro. and Fellow Eddie Voorhaar, 32° of the Valley of Baltimore, Md. Under the direction of Ill. Dean Alban, 33° the Director of Membership Services, geocaching is being promoted as a way for members, their families and friends to have a day of fun and fellowship.
Benefits to the Craft
Valleys can sign up to participate in the Masonic Geocaching Society. Each Valley can hide a geocache on its property and then enclose interesting items about Masonry. The Supreme Council has a number of items with a Masonic theme that can be used in geocaches. In addition, Valleys can sponsor geocaching teams to search for caches.
The benefits include:
Increased public awareness about Freemasonry and the work of Scottish Rite
Team building and bonding for Scottish Rite Masons
An activity bridge to Masonic youth organizations (DeMolay, Rainbow, and Job's Daughters)
Great fun for members and their families!
To Find Out More
Please contact Dean Alban, Director of Membership Services, at membership@scottishrite.org.
---
(Excerpted from "Freemasons—The First Geocachers" by Val W. Finnell, 32°, in the November-December 2008 issue of the Scottish Rite Journal.)