2017 Session Online Registration is OPEN.
March 7, 2017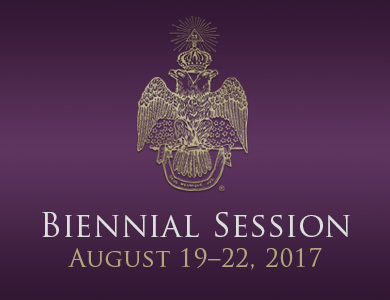 The 2017 Biennial Session of the Supreme Council, 33°, SJ, USA, will be held Saturday–Tuesday, August 19–22, at the Washington Hilton, 1919 Connecticut Ave., NW, Washington, DC 20009.
All Scottish Rite Masons are invited and encouraged to attend!
For a preview of the Session schedule, please visit the Meetings & Workshops page.
---