2016 Scottish Rite Workshop VMAP Materials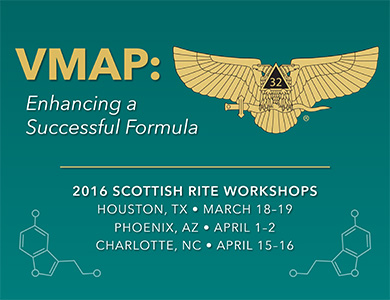 In March and April, almost 600 brethren representing 149 Valleys around the world participated in the 2016 Scottish Rite Workshops. Below you will find links to PDFs of the presenters' slide presentations and attendee suggestions for improving VMAP (action item reports) from these workshops.
Do you have questions or comments about these materials? Please email vmap@scottishrite.org.