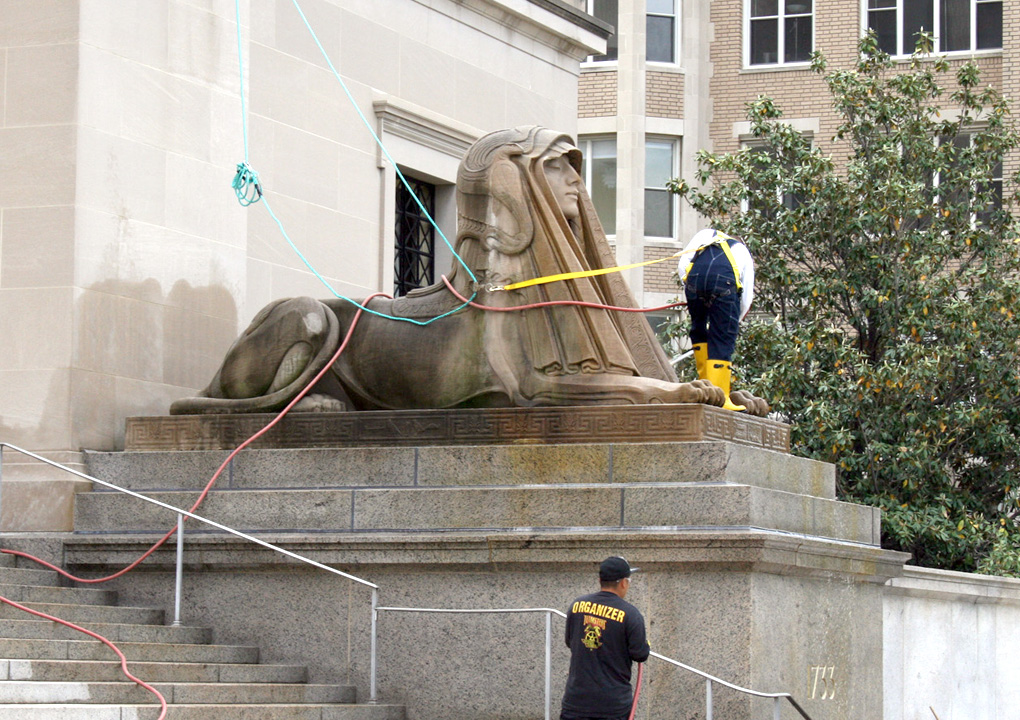 Right: The sphinxes were cleaned as a part of the effort revealing the decorative features at the base. Below: The new accessible entrance will be created on the north side of the building. A new ramp in the moat will convey visitors into the building.
We publish a monthly newsletter, the Temple Renovation Newsletter, which charts the progress of the Rebuilding the Temple Campaign.
Click here to read the most current Temple Renovation Newsletter.
Past Temple Renovation Newsletters:
2010 Volume 1, No. 5, Unavailable