2018 Knights of St. Andrew International Gathering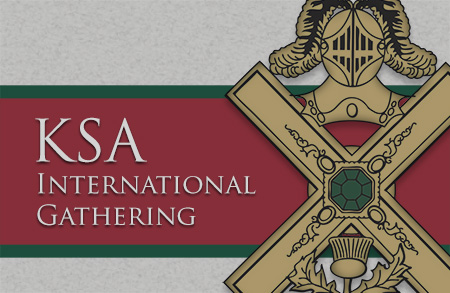 The fourth-annual gathering of the Knights of St. Andrew will be held:
Friday–Saturday, July 20–21, 2018
Waco, Texas
Full information and registration forms are available at http://kosa.wacoscottishrite.org.
Also, please visit the event's Facebook page:
https://www.facebook.com/KSAGathering/.

---
2018 RiteCare Scottish Rite Childhood Language Program Conference

The 2018 RiteCare Scottish Rite Childhood Language Program Conference is a biennial conference of Scottish Rite Speech, Language, and Literacy Programs. Scottish Rite leaders along with speech-language pathologists, literacy and dyslexia specialists, audiologists, graduate students, and parents gather to further the education and shared mission of RiteCare SRCLP affiliated clinics, hospitals, and university speech-language programs "to help children communicate."
Date & Location
The 2018 conference will be hosted by the Orient of California and will take place August 8–10, 2018 in Los Angeles, California.
Topic Areas
Educational programming will consist of three topic areas: Speech-Language Pathology/ Communication Disorders, Literacy and Dyslexia, and Executive Management.
Registration
Online registration is OPEN! For more information or to register, please visit http://www.ritecareconference2018.com/
Please follow our social media pages, web site, and The Scottish Rite Journal for updates.
We hope you will join us for this exciting event!
For More Information
Kristin Hoffman, MA, CCC-SLP
Director of RiteCare Operations in California
khoffman@casrf.org