2018 Scottish Rite Workshops
ALL Scottish Rite Masons are invited and encouraged to attend these workshops.
We will update this page as information becomes available. Please follow our Scottish Rite Twitter & Facebook accounts (#2018SRWorkshops) for the latest news & updates.
Dates & Locations
March 23–24 | Seattle, WA
April 6–7 | Omaha, NE
April 20–21 | Atlanta, GA
Registration
Online registration is OPEN!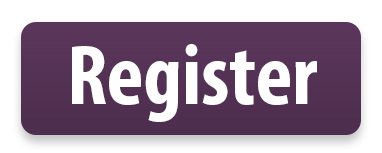 Please click "Register" above or follow this link to register for the 2018 Scottish Rite Workshops.
Fees
Scottish Rite Attendee: $180
Workshop Hotels
You will receive information about reserving workshop hotels during the online registration process.
Schedule of Events
The events and schedule are subject to change.
THURSDAY
| | |
| --- | --- |
| 6:00–9:00 pm | Registration/Check-in |
FRIDAY
7:00 am–2:00 pm
Registration/Check-in
9:00–11:00 am
Pre-Workshop Events:
• Valley Secretaries/Personal Representatives Meeting with the Grand Executive Director
• Fellows Meeting with Sovereign Grand Commander Ronald A. Seale (2018 Scottish Rite Fellows, only)
• Development Workshop—The 411 on Fundraising
11:00 am–2:00 pm
Lunch on your own
2:00–2:30 pm
Opening Remarks
2:30–2:50 pm
Keynote Speaker
2:50–3:00 pm
Introduction to Breakout Sessions
3:00–3:45 pm
Breakout Sessions:
• Preparing to be a New Emerging Leader
• Enhancing Skills for Current Leaders
3:45–4:00 pm
Break & Transition to Discussion Groups
4:00–5:00 pm
Discussion Groups by Valley Size
5:00 pm
Adjourn for the day
SATURDAY
7:00 am–2:00 pm
Registration/Check-in
8:30–9:00 am
Our Public Image Online
9:00–9:30 am
Successful Development Programs & How to Recreate Them in Your Valley
9:30–10:00 am
"Scottish Rite Trivia"
10:00–10:15 am
Morning Break
10:15–11:00 am
Valleys Present Winning Examples of Member Retention & Engagement
11:00–11:30 am
A Scottish Rite for All Generations
11:30 am–1:00 pm
Lunch
(Attendees: No additional charge. Spouses & Other Non-registered Guests of Registered Attendees: $40/person. Limit ONE guest per registered Scottish Rite Attendee.)
1:00–1:30 pm
Examples of Successful VMAP Ideas:
• Community Outreach
• Newsletter/Communication Strategies
• Ambassador or Blue Lodge Relation Programs
1:30–2:00 pm
"Name that Degree"
2:00–3:00 pm
Fill Your Kit with Tools to Avoid IRS & Legal Pitfalls
3:00–3:20 pm
Afternoon Break
3:20–4:00 pm
Winston-Salem, NC & Other Valleys that Solved Building Issues
4:00 pm
Closing
---
2018 Knights of St. Andrew International Gathering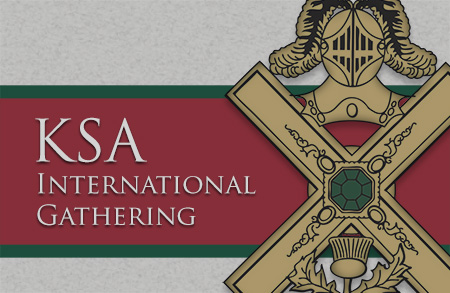 The fourth-annual gathering of the Knights of St. Andrew will be held:
Friday–Sunday, July 20–22, 2018
Waco, Texas
For more information about the meeting, please visit the event's Facebook page:
https://www.facebook.com/KSAGathering/.

---
2018 RiteCare Scottish Rite Childhood Language Program Conference

The 2018 RiteCare Scottish Rite Childhood Language Program Conference is a biennial conference of Scottish Rite Speech, Language, and Literacy Programs. Scottish Rite leaders along with speech-language pathologists, literacy and dyslexia specialists, audiologists, graduate students, and parents gather to further the education and shared mission of RiteCare SRCLP affiliated clinics, hospitals, and university speech-language programs "to help children communicate."
Date & Location
The 2018 conference will be hosted by the Orient of California and will take place August 8–10, 2018 in Los Angeles, California.
Topic Areas
Educational programming will consist of three topic areas: Speech-Language Pathology/ Communication Disorders, Literacy and Dyslexia, and Executive Management.
Registration
Registration and hotel reservation information will follow in early January.
Please follow our social media pages, web site, and The Scottish Rite Journal for updates.
We hope you will join us for this exciting event!
For More Information
Kristin Hoffman, MA, CCC-SLP
Director of RiteCare Operations in California
khoffman@casrf.org