2017 Biennial Session
The 2017 Biennial Session of the Supreme Council, 33°, SJ, USA, will be held Sunday–Tuesday, August 20–22, at the Washington Hilton, 1919 Connecticut Ave., NW, Washington, DC 20009.
All Scottish Rite Masons are invited and encouraged to attend!
Event and registration details will be coming soon. Please check scottishrite.org or follow us on social media for updates.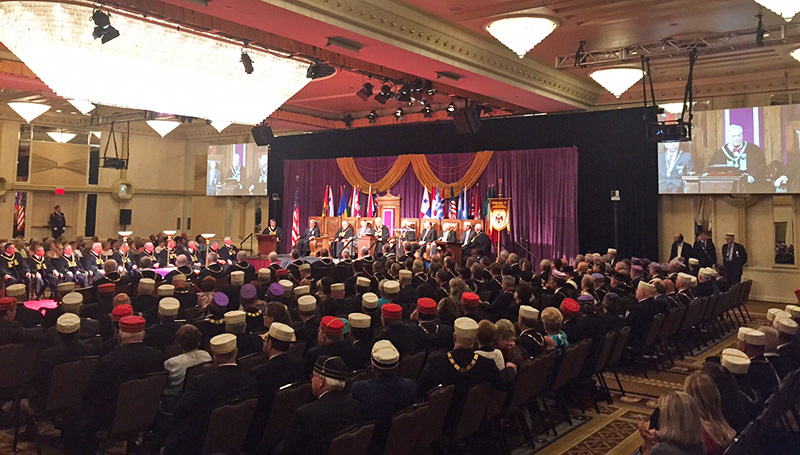 (Photography: Jeri E. Walker)