2020 Scottish Rite Workshops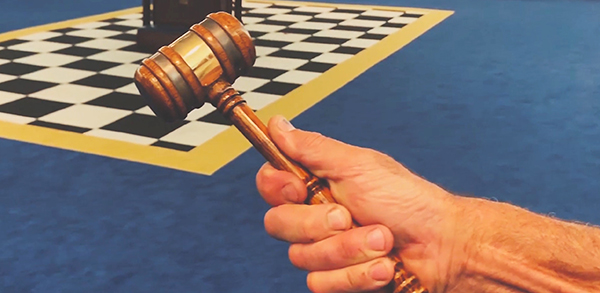 "Passing the Tools of Leadership"
---
---
Workshop Dates & Locations
March 13–14 • Charlotte, NC
March 27–28 • St. Louis, MO
April 24–25 • San Diego, CA
---
Registration Fee
General Attendee: $180
Attendee Spouse/Guest (limit one per General Attendee): $40
---
Hotel Information
Hotel information and a room reservation link for each host city will be provided during the online registration process. For more information, please see the FAQs section below.
---
Scheduled Topics and Events
(subject to change)
Friday Scheduled Topics:
Pre-Workshop Topic (9–11 am)
Mastering the Sentinel Database – Tips, Tricks, and Basic Reporting
Keynote, "What Sets the Scottish Rite Apart?" (Arturo de Hoyos, 33°, GC, Grand Archivist & Grand Historian, Supreme Council)
Breakout Sessions
A—VMAP Tips and Ideas for Success
B—Black Caps: Our Future / Passing the Tools of Leadership
Discussion Groups by Valley Size
Evening Event – Open Dialogue with Grand Archivist & Grand Historian Arturo de Hoyos, 33°, GC
Saturday Scheduled Topics:
Revenue Sources Other than Dues
Using the Financial Risk Management Checklist to Your Advantage
Planning Successful Meetings, Events, and Presentations
Protecting Hard-earned Data – Cyber Security for Scottish Rite
Gadgets & Gizmos:  Putting the Latest Technology to Use in Your Valley
Lunch for General Attendees and Non-registered, Pre-paid Guests
Leadership Effectiveness – Overcoming Skill Deficits
Communicating in a Crowded Digital Space
Scottish Rite Trivia (throughout the day)
Town Hall with Sovereign Grand Commander James D. Cole, 33°
---
Frequently Asked Questions
I am not a Valley Personal Representative, Secretary, or Officer. May I attend?
Absolutely—in fact, we encourage it! To attend the workshops, you need only be a member in good standing of the Scottish Rite, Southern Jurisdiction, U.S.A., and complete the workshop registration process.
I have attended these workshops in the past. Why should I come in 2020?
With new speakers and topics scheduled for 2020, as well as the opportunity to speak with the new Grand Commander and different Brethren from around the Jurisdiction, we believe you will come away from these workshops with helpful information and a rewarding experience.
How do I book my hotel or modify my room reservation?
After completing your online Workshop registration, the web page will display a link to the host hotel's Scottish Rite reservation page, where you can reserve your room at the reduced event rate. You also may call the hotel to book a reservation using the phone number and SR code provided along with the hotel link. Please note that you are responsible for booking your own hotel room and contacting the hotel, if you need to modify or cancel your reservation.
If I am traveling by air, will there be transportation to the hotel available?
No, you are responsible for finding your own ground transportation. Please research available options before your arrival. You might want to consider connecting with other attendees arriving at the same time to share the cost of taxis, shuttles, or app-based ride services.
When does registration begin?
Online registration is LIVE!
Am I required to register online?
While this method is preferred, if, for whatever reason, you are unable to register online, please call 202–232–3579, Monday–Thursday, 7 am to 5 pm (Eastern Time).
I am having trouble registering online. Whom should I contact?
Please call  202–232–3579, Monday–Thursday, 7 am to 5 pm (Eastern Time).
Can I register onsite?
Yes, but, if at all possible, please try to register in advance online, so we can be better prepared. If you need to register onsite, we can accommodate major credit cards and checks. Please do not bring cash.
What does my attendee registration fee cover?
The $180 "General Attendee" fee covers all the sessions, conference materials, Saturday's lunch, and any catered breaks. The $40 guest fee covers Saturday's lunch.
What forms of payment do you accept for the registration fee?
We accept all major credit cards and checks.
What is the cancellation policy?
The 2020 Scottish Rite Workshops cancellation and refund policy is as follows—please note that you are responsible for contacting the hotel directly to cancel your room reservation:
March 13–14: Charlotte, NC
A 15% cancellation fee will apply through February 21. No refunds will be given after February 21.
March 27–28: St. Louis, MO
A 15% cancellation fee will apply through March 6. No refunds will be given after March 6.
April 24–25: San Diego, CA
A 15% cancellation fee will apply through April 3. No refunds will be given after April 3.
Is there any help with covering expenses?
Possibly. Please check with your local Valley leadership to see if it offers any scholarships or reimbursements for attending the workshops.
How much time should I budget to attend the workshops?
If possible, please plan on arriving the Thursday night before the conference and departing no earlier than 6 pm on Saturday.
What is the Grand Commander's Fellows Program?
The Grand Commander's Fellows Program is designed to inspire growth, new ideas and empower the future leaders of our Scottish Rite Valleys. In each odd-numbered year, Fellows are appointed by the SGIG or Deputy based on recommendations from the Valleys. Fellows have two opportunities to meet, first at their applicable regional workshop and second at the Fellows' Retreat in August. At each event, the purpose is to exchange ideas with other Fellows and with the Sovereign Grand Commander, ask questions, and gain valuable insights about Scottish Rite. The cornerstone of the Fellows Program is the Fellows Retreat in August, after the regional workshops are completed. At this event, held in Washington, DC, the Fellows experience the amazing House of the Temple and have open, interactive dialogue with the Sovereign Grand Commander, the Lt. Grand Commander, and key staff members of the Council.
The Fellows program provides each participant the opportunity to gain insights and useful knowledge that can then be shared with their Valleys, and it simultaneously allows the leadership of the Supreme Council to gain valuable insights into the Valley's perspective, all with the goal of enhancing the Scottish Rite experience and strengthening our Rite.
I am a past Fellow, and I am planning to attend the workshops. May I attend the 2020 Fellows Meeting?
While we encourage all past Fellows to attend the workshops and contribute to the general meetings, the Fellows session of the regional workshop is limited to the 2020 Fellows group so as to better gain additional insights and perspectives from the newest Fellows.  We always encourage all Fellows, past and present, to attend the Reunion held at each Biennial Session and to participate in the Fellows Facebook Community throughout the year.
What materials should I bring with me for the workshops? Is there a dress code and do I need to wear my regalia?
Please be sure to bring your preferred note-taking method (legal pads, laptops etc.). The dress code for the weekend is business casual, i.e. golf/polo shirts and slacks. You do not need to bring your cap or regalia.
Will the workshops be live-streamed or recorded? Will slides and handouts be available after the workshops?
We currently do not plan to live-stream or record the workshop sessions, however, this may change. Any slides or handouts will be made available to everyone after the last workshop in San Diego.
Have a question that is not listed here?
We are here to help. Please contact our Membership Services department, 202–777–3114, Monday–Thursday, 7 am to 5 pm, Eastern Time, or membership@scottishrite.org.