2019 Scottish Rite Honourmen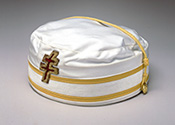 The following Brethren have been nominated to receive the 33°, Inspector General Honorary, for the 2019 Biennium.
Congratulations, Brethren!
---
Orient/Valley-Name
ALABAMA
Birmingham – Harold Ray Adams
Birmingham – Winston Lewis Each
Dothan – Maurice Clifford Himes
Huntsville – Randall Eugene Grice
Huntsville – David Scott Lakin
Mobile – Bruce Dale Garrison
Mobile – Vadie Moore Vickers
Montgomery – Travis Defoor, Jr.
Montgomery – James Hamilton Pilson
Shoals Valley – Kenneth Ray Bailey, Sr.
ALASKA
Juneau – David Thomas Alderson
Juneau – Donald Ethridge Hale
ARIZONA
Phoenix – Michael Allen Bernhardt
Phoenix – Anthony Joseph Darin
Phoenix – Larry Robert Levine
Phoenix – Robert Earl Weed
Phoenix – Curtis Stephen White
Tucson – Randal Scott Jager
Tucson – Jean-Claude Malterre
Tucson – Donald Martin Moyer
Tucson – Robert Charles Richards
ARKANSAS
Fayetteville – Teddy Lee Holmes
Fayetteville – John Willis Mcbryde
Jonesboro – Gary Keith Miley
Jonesboro – Bradley Ray Phillips
Little Rock – William Ronald Frizzell
Little Rock – Thomas Earl Liles
Little Rock – James Morehead
Little Rock – Jesse Don Sexton
Little Rock – John Edward Strange
Little Rock – Aaron Dwain Warren
Little Rock – Silas Melton Wilson
CALIFORNIA
Burlingame – Christopher Don Smith
Fresno – James William Wilson II
Long Beach – Vandell Carver Owen
Los Angeles – William Roberts Hall
Oakland – James Henry Strehlow
Oakland – Cleveland Valrey
Orange County – Francisco Rosario, Jr.
Pasadena – Ronald William Alcorn III
Pasadena – Jack Richard Carlson
Sacramento – Bryant Richard Carter
Sacramento – Gary Delmar Darrow
San Diego – Benjamin De Castro Astudillo II
San Diego – Richard James Carlson
San Fernando Valley – Burton Elliot Haaz
San Jose – Randy Ray Downey
San Jose – Jack Lee Harris
Santa Barbara – Ronald Larry Ritter
Stockton – Richard Garcia
COLORADO
CO Springs-Pueblo – Raymond Hadyn Dunn
CO Springs-Pueblo – Barry Dean Nightingale
Denver – Jerral Lee Danford
Denver – Robert William Juchem
Denver – Darren R. Klinefelter
Denver – William Frederick Skewes
Grand Junction – William L. Kledas
Grand Junction – William C. Nickell
DISTRICT OF COLUMBIA
Washington – David Lee Andrukitis
Washington – Walter Powers Benesch
Washington – Scott Edward Brown
Washington – Charbel Toufique Fahed
Washington – Donald Ramhy Ferguson, Sr.
Washington – Emmanuel Ade Findlay
Washington – Bruce Davis French
Washington – Allan Morecroft
Washington – Terry Lee Royce, Sr.
Washington – Randall Adolph Schoch
FLORIDA
Fort Myers – Richard William Bayly
Jacksonville – Kennieth Lomax Lowery
Jacksonville – Garrett Ewing Newman, Jr.
Jacksonville – Brian Ray Poole
Lake Worth – Roy Dean Strohacker
Miami – Wayne Franklin Foote
Miami – Richard Edward Lynn
Miami – Luis Telesforo Meurice
Miami – Philip Andrew Slack
Ocala – Robert Joseph Moynihan III
Orlando – Gary James Bergenske
Orlando – Ronald Brian Blaisdell
Orlando – James Robert Hamilton
Orlando – Edward Michael Sexton
Panama City – Archie Gene Maynard
Pensacola – Kenneth Karl Eichorn
Tampa – James J. T. Blum
Tampa – Arthur Gary Cavanaugh
Tampa – Robert Dale Davidson
Tampa – Casey Alan Fletcher
Tampa – Michael Roger Pender, Jr.
GEORGIA
Albany – Timothy Edward Crimmins
Atlanta – Mark Anthony Bradley
Atlanta – Jan Milton Giddens
Atlanta – Michael Harold Wilson
Augusta – Gary Herbert Leazer
Columbus – Philip Eugene Harris
Middle Georgia – Jerry Homer Purvis, Jr.
Middle Georgia – Gordon Bruce Ruthruff
Savannah – Joey Edwin Jackson
Savannah – William Franklin Shepard
HAWAII AND GUAM
Hilo – Oscar C. Tuano
Honolulu – Bernard Camatayan Baldueza
Honolulu – Alexander Almario Escasa
Honolulu – David Howell Gomes
Honolulu – Garry Graham
Honolulu – Keith Nolan Isaacson
Honolulu – Melvin Kwang Kau
Honolulu – Thomas Franklin Santiago
Honolulu – James Nash Tyson
Kahului – Edward Toshiyuki Kanai
IDAHO
Boise – Chad Jodell Brown
Boise – Steven Wesley Priest
Coeur d'Alene – Larry Milton Bitow
Coeur d'Alene – Philip Benjamin Green
Lewiston – Ronald Lee Asker, Jr.
Lewiston – Ronald Lee Asker
IOWA
Cedar Rapids – Scott William Miller
Cedar Rapids – John Charles Rothlisberger
Davenport – Steve Edward Connelly
Des Moines – John Hupp Ghrist
Des Moines – Cecil Lawrence Goettsch
Des Moines – Rickey Allen Hubbell
Des Moines – Hollie Francis Smith
Sioux City – Kyle Joseph Peterson
Sioux City – John Paul Riedesel
JAPAN AND KOREA
Kitanakagusuku – Anthony Albert Bonificio, Jr.
Kitanakagusuku – Kentetsu Iramina
Tokyo – Christopher Jarvis Earnshaw
Tokyo – Hiroshi Ichinose
Tokyo – Yoshitaka Kato
Tokyo – Eibu Kojima
Tokyo – Richard Antony Smith
KANSAS
Fort Leavenworth – Richard Homer Wright
Lawrence – Thomas Arnold Day
Salina – Rodney Wayne Kalivoda
Topeka – Sanford Baum Bass
Wichita – Michael Roy Snively
Wichita – Robert Charles Talbott
KENTUCKY
Covington – Russell Eric Creech, Sr.
Covington – Raymond Allen Murphy
Lexington – Ronnie Gay
Lexington – Derek Brian Phelps
Louisville – James Larry Bullis
Louisville – James William Hart
Louisville – Randolph Cranston Starks
Louisville – Donald Howard Yankey
Madisonville – Robert Boze Scarborough
Madisonville – Randall Keith Ware
LOUISIANA
Baton Rouge – James Edward Pearce, Sr.
Baton Rouge – Brian Lawrence Watson
Lake Charles – William Keith Powell
Monroe – Wilson Otho Cook
Monroe – Bruce Dean Osbon
New Orleans – Klaus Joseph Kueck
New Orleans – Cullen Samuel Peel
New Orleans – Charles Ray Smith
Shreveport – James Earl Gott
Shreveport – John Frank Knox
MARYLAND
Baltimore – William Newton Carey, Jr.
Baltimore – Robert William England
Baltimore – William Ernest Gyr
Baltimore – William Chester Hare, Jr.
Baltimore – Robert Earl Morris
Baltimore – Gerald Russell Phillips
Baltimore – Randall Lyle Watson
Baltimore – Steven Dirk Wiker
Cumberland – James Mcdaniel Snider
MINNESOTA
Duluth – Brian Edward Mcvean
Duluth – Dennis Matthew Schultz
Minneapolis – Lee Edward Kielblock
Minneapolis – David Edward Macpherson
Minneapolis – Brent Alan Reichow
Minneapolis – Foster Duane Solem
Rochester – Ethan Alonzo Seaberg
St. Paul – Keith William Reierson
St. Paul – Leonard Charles Smith
MISSISSIPPI
Corinth – Stephen Daniel Reed
Corinth – Steven Hall Summers
Gulfport – Frank Edward Brewer
Gulfport – James Alfred Graham III
Gulfport – Norris Reginald Sumrall
Gulfport – Wilson Arthur Windham
Hattiesburg – Edward Glynn Holland
Jackson – Ronald Bruce Killary
Jackson – Tyrone Norris Roberts
Orient/Valley-Name
MISSOURI
Columbia – John Lloyd Jones
Joplin – Jonce Brenton Chidister
Joplin – Robert Preston Gephardt
Joplin – James Neal May
Kansas City – Stanton Thayer Brown II
Kansas City – Ronald Charles Hewitt
Kansas City – Bradley Jerome Richardson
Kansas City – Wesley Hughes Wingfield
St. Joseph – Donald Wayne Dillman
St. Louis – Randy Carl Davis
St. Louis – David Lawrence Jacobi
St. Louis – Richard Warren Kaeser, Jr.
St. Louis – Christopher Eugene Tilley
MONTANA
Billings – Jeffrey Jan Dresch
Butte – Vernon Hans Nielsen
Great Falls – Thomas Malcolm Duffy
Great Falls – Michael Allen Walker
Helena – Jonathan Ray Jackson
Livingston – Justin John Davis
Livingston – David Martinez
Livingston – Wendell Carl Olson
Livingston – Terrance Alvin Peterson
Western Montana – Daniel Alan Lehn
Western Montana – Timothy Lee Lund
NEBRASKA
Alliance – Arthur Roy Stricker
Hastings – Charles Wells Haskell
Lincoln – Micheal Allen Buchardt
Lincoln – Robert Wayne Moninger
Lincoln – Virgil Eugene Ver Maas
Omaha – Donald Raymond Kavalec
Omaha – Armel Eugene MacDonald
Omaha – Charles Ernest Sohm
NEVADA
Las Vegas – David Edward Bechtel
Las Vegas – Louis John Castle
Reno – Richard Max Graver, Jr.
Reno – Zakariah Alan Gulling
NEW MEXICO
Las Cruces – Arthur Dockray Tunnell
Santa Fe – Bruce Alan Baily
Santa Fe – Robert Edward Glass II
NORTH CAROLINA
Asheville – John David Cashion
Asheville – Henry Collins Hilliard, Jr.
Charlotte – Russell Eugene Bridges
Charlotte – Ricky Gene Garver
Charlotte – Dennis Eugene Woolery
Greensboro – Richard Darrell Mann
Greensboro – Benjamin Grady Wallace
New Bern – Jay Addison Collins
New Bern – Frederick Hines Whitty III
Raleigh – Thomas Van Fahnestock, Jr.
Raleigh – Ralph David Wicker, Jr.
Raleigh – Ludwik Jan Wodka
Wilmington – Danny Richard Buck
Wilmington – Robert Dale Chunn
Winston-Salem – Michael Joseph Fischer
Winston-Salem – Christopher Adam Pearman
NORTH DAKOTA
Bismarck – Robert James Graveline
Fargo – Craig Alan Ramsdell
Grand Forks – Gregory Glenn Bryson
Grand Forks – Kenneth Thomas Huhta
Langdon – Wesley Albert Argue
Minot – Alvin Keith Wold
OKLAHOMA
Guthrie – Russell Wister Freas
Guthrie – Joe Goenaga, Jr.
Guthrie – Glenn Harry Kinsley
Guthrie – Robert Boyd Sasser
Guthrie – John Leslie Stahl
Guthrie – John Charles Walker
Guthrie – Michael Charles Zura
Mcalester – Gerald Maurice Faulk
Mcalester – George Patterson Nigh
Mcalester – Bobby Joe Peters
Mcalester – Robert George Reynolds
Mcalester – Gary Lynn Stinson
Tulsa – Dennis Eugene Deakins
Tulsa – Glen Arlon Scheid
Tulsa – Ronald Lee Shoaf
OREGON
Baker – Sherman Nash Weisgerber
Eugene – Richard Dale Varner
Portland – Eckhard Heino Gazow
Portland – Larry L. Roberts
Roseburg – James Vincent Rogers
Salem – Jeffery Alan Rollman
PUERTO RICO
San Juan – Rene Antonio Comas-Perez
San Juan – Antonio Jesus De Pedro-Navarro
San Juan – Jose Juan Garcia-Vazquez
San Juan – Juan Jose Hernandez
San Juan – Wilfredo Mendez-Rios
SOUTH CAROLINA
Charleston – Kenneth Ray Cook
Charleston – William Roger Phillips
Charleston – Stephen Isaac St. Clair
Columbia – William Fredrick Campbell
Columbia – Abram Cline Flora IV
Columbia – Jeffrey Lee Hall
Columbia – Rex Noble Lutz
Columbia – George Walter Moore, Jr.
Greenville – Guy Lewis Burrell
Greenville – Nicholas Eugene Gregory
Greenville – Charles Hogan Hairston
Greenville – Gerald Clarence Reeves
Greenville – James Norman Turner, Jr.
SOUTH DAKOTA
Aberdeen – Blair Jason Healy
Aberdeen – Kirk Jay Schaunaman
Deadwood – George Frederick Laun II
Deadwood – Shawn G. Peel
Sioux Falls – Richard D. Hagler, Jr.
Sioux Falls – Terry Lee Knutson
Yankton – William Lincoln Heubaum
Yankton – Larry Neil Hornstra
Yankton – Troy James Magnuson
TAIWAN AND CHINA
Taipei – Kay Lam
Taipei – Keng Bin Lee
Taipei – Kean Sin Thong
Taipei – Pi Song Tsai
Taipei – Routhu V. Umashankar
Taipei – Rouvier Shiao Yeh
TENNESSEE
Chattanooga – Volney Edgar Farned III
Chattanooga – Richard Ronald Petty, Jr.
Knoxville – Harvey Hollis Lafollette
Knoxville – Rick Darrell Runion
Knoxville – Michael Garland Weems
Memphis – Sean Hugh Hamilton
Memphis – Casey Lee Hood
Memphis – David Clinton Swaim
Nashville – Robert Beaumont Gessler
Nashville – Joseph Clayton Pryor Kindoll
Nashville – George Caleb Ladd III
Nashville – Daniel Michael Van Sant
TEXAS
Austin – Keye E Perry, Sr.
Dallas – David Murray Baskin
Dallas – Peter Jonathan Botos
Dallas – John Howard Creel
Dallas – Jimmy Don Emmons
Dallas – Stephen Edward Gooch
Dallas – Jimmy Merle Henley
Dallas – Marvin Dean Krebsbach, Jr.
El Paso – Nicholas Jonathan Quarm
Fort Worth – Rickey Lee Montey
Fort Worth – Raymond Merle Moyer
Fort Worth – Hal Roberts Ray, Jr.
Galveston – Dennis Duane Reader
Houston – Solomon Hershel Eisenbaum
Houston – Jack Thomas Peebles
Houston – William Michael Spears
Houston – Clint Dwayne Stevens
Lubbock – John Andrew Wines, Jr.
San Antonio – Henry Nelson Dunn
San Antonio – Harold Ralph Lohmann
Waco – Jimmy Royce Rumsey
Waco – William Franklin Trogdon
Waco – Michael Lynn Waldrop
UTAH
Salt Lake City – David Peter Beacco
Salt Lake City – Robert Wesley Ing
VIRGINIA
Alexandria – George Douglas Seghers
Alexandria – Joseph Patrick Weyant, Jr.
Danville – Edward Troy Lewis
Lynchburg – Raymond Thomas Heinrich
Lynchburg – Samuel Mosely Jones
Lynchburg – George Bradley Phillips
Newport News – Page Simpson Neale, Jr.
Norfolk – Robert Paul Kaylor
Norfolk – Samuel Grant Welty
Portsmouth – Robert Garland Mcbride
Richmond – Douglas Vernon Jones
Richmond – Charles Albert Robinson, Jr.
Roanoke – John Hartsock
Roanoke – Tommy Skeens
WASHINGTON
Bremerton – Henry Theodore Carman
Bremerton – Michael Robert Pursey, Sr.
Everett – Terry Allan Grove
Seattle – Gale Hamilton Kenney
Seattle – James M. Stewart
Spokane – Lawrence Allan Coulson
Spokane – Ryan Kenneth Leonard
Tacoma – Jimmie Victor Mendoza
Tacoma – John Joseph Mulhall
Vancouver – James Richard Thompson
WEST VIRGINIA
Charleston – Douglas Robert Cooksey
Charleston – Christopher Michael Dennison
Huntington – Anthony Frank Clark
Huntington – Paul Vincent Muth
Martinsburg – Laurence Hunt Gerber, Sr.
Parkersburg – David Kenton Linscott II
Parkersburg – Gary Clinton Underwood
Wheeling – George Paul Birklein
Wheeling – Allen Kay Cale
Wheeling – Brad Langley Hufeld
WYOMING
Cheyenne – Gerald Eugene Hager
Cheyenne – Robert Ival Palmer, Sr.
Lander – Jack Alan Reisig
Sheridan – Kenneth Richard Humphrey
Questions about this list?
Please email council@scottishrite.org.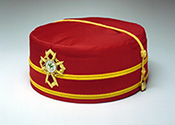 The following Brethren have been nominated to receive the 32°, Knight Commander of the Court of Honour, for the 2019 Biennium.
Congratulations, Brethren!
---
Orient/Valley-Name
ALABAMA
Birmingham – Nicholas Ryan Barnes
Birmingham – David Duane Cook
Birmingham – William Geary Hewett
Birmingham – Benjamin Dudley King
Birmingham – Jon Michael Taylor
Dothan – Scott Alexander Davis
Dothan – Kenneth James Seanard
Dothan – Christopher Watson
Huntsville – Kevin Hayes Burns
Huntsville – Jason Anthony Crowe
Huntsville – Michael Terry Morgan
Huntsville – Johnny Wayne Strickland
Mobile – Jimmy R. Fleischamel
Mobile – Michael Lee Gill
Mobile – Tommy Floyd Hudson, Jr.
Mobile – Kimmons Leon White
Montgomery – Paul Junior Adams
Montgomery – Robert Randall Clay
Montgomery – Nicholas Lee Milner
Montgomery – Daniel Wesley Robinson
Shoals Valley – Gerald Francis Colanter
Shoals Valley – Luke Wesley Hannah
ALASKA
Anchorage – Michael James Horton
Fairbanks – Rex Clifford Hasty
Juneau – Charles William Ward IV
ARIZONA
Phoenix – John David Alamshaw
Phoenix – Michael Anthony Gatti
Phoenix – Marc Eric Hannah
Phoenix – John Wade Huth
Phoenix – Nicholas Ellsworth Lindquist
Phoenix – Keith James McCormack
Phoenix – Frank William Moir
Phoenix – Suresh Kumar Muthumani
Phoenix – Jack Elmer Richey
Phoenix – Kenneth Richard von Hopf
Tucson – Peter Hoffman Johnson, Jr.
Tucson – Michael Bruce Manning
Tucson – Matthew Joseph Reidmiller
Tucson – Arnold Clayton Rouse IV
Tucson – Rufus Tamayo
Tucson – Scott Andrew Thomas
Tucson – Christopher Andrew Valentino
Tucson – Roderic Lee Wagoner, Jr.
ARKANSAS
Fayetteville – Thomas Clint Chastain
Fayetteville – Alvin Lee Lievsay
Fayetteville – Andrew William Morrison
Fayetteville – Bryon Speller
Jonesboro – Curtis Lee Pace
Jonesboro – Kyle Joseph Rowe
Jonesboro – Jon Curtis Walter
Little Rock – Gus Barry Brady
Little Rock – Thomas Anthony Flowers
Little Rock – Boyd Gene Freeman
Little Rock – James Monty Fulmer
Little Rock – Arnold Glenn Hodge
Little Rock – Thomas L. Lampirez, Jr.
Little Rock – Terry Lucas Minton
Little Rock – Therell Ray Mullens
Little Rock – Carroll Dwain Sisson
Little Rock – Jeffrey Daniel Squires
CALIFORNIA
Bakersfield – Rizal Manuel Damazo
Burlingame – Walter Acosta Ancheta
Burlingame – Marty Milford Cusing
Fresno – Isaac Hollomon, Jr.
Fresno – Mark Christopher Stroup
Long Beach – Raymond David Louison
Long Beach – Michael Robert Nava
Los Angeles – Zachary William Maples
Los Angeles – Arthur Harold Weiss
Northern California – Kenneth Duane Poulter
Oakland – Cary L. Carlson
Oakland – Michael Joe Cornell
Oakland – Paul Emanual Jevert
Oakland – Jerry Vernon Journeay
Orange County – David Vincent Frias
Orange County – Theodore Walter Segerstrom
Palm Springs – Michael Joseph Sekera
Pasadena – Robert Simon Artinian
Pasadena – Charles Craig Krefting
Pasadena – Vram Martirosyan
Pasadena – Elvan Dale Moen
Sacramento – Larry Eugene Born
Sacramento – Anthony Duke Russell
Sacramento – Richard Ernest Wilson, Jr.
Sacramento – Eric Martin Zeps
San Bernardino – Robert Wesley Jenkins
San Bernardino – Kenneth Dale Smith
San Diego – Richard Walter Bullard
San Diego – Gary Michael Creason
San Diego – Oscar Sanchez Garcia
San Diego – Robert Leo Salini
San Francisco – Richard Albert Campbell
San Francisco – Rufo Atienza Macaraeg
San Francisco – Allan Mitchell Young
San Jose – Brandon Heath Duenas
San Jose – Gerald Lenus Harbick
San Jose – Richard Lee Rosenberg
San Jose – Jeffory Brett Toone
Santa Barbara – Raul Anon
Santa Barbara – Peter George Champion
Santa Rosa – Jason Matthew Canellos
Stockton – Gregory Aaro Niskanen
Ventura – Michael David Blodgett
Ventura – Steven Robert Goad
COLORADO
CO Springs-Pueblo – Robert William Harper
CO Springs-Pueblo – Michael Ray Palmer
CO Springs-Pueblo – Randall Ray Sanger
Denver – David Edward Bonham
Denver – Gregory Francis Harris
Denver – Paul Raibourn Harrison
Denver – David Alan King
Denver – Bruce James Lawlor
Denver – Thomas Samuel Lincoln
Denver – Charles Lucien Martell
Denver – Jerald Robert Munson
Denver – Scott Earl Olson
Denver – Jonathan Russell Sellars
Denver – Danny Leon Tomlinson
Grand Junction – Ronald Paul Franklin
Grand Junction – Lloyd Edwin Stahl
DISTRICT OF COLUMBIA
Washington – Sergio Estuardo Aleman-Soto
Washington – Miguel Pasatiempo Banagan
Washington – Joseph Baroudi
Washington – Shawn Dana Bartley
Washington – Jacob Madway Bressman
Washington – Jose Rafael Campos
Washington – Dominador Sevilla Carreon
Washington – Franco de Leonardis
Washington – Youssouf Mahamoud Diallo
Washington – Mark Dreisonstok
Washington – Michael James Erickson
Washington – Jean-Claude Eugene
Washington – Elkanah Ekundayo Faux
Washington – Negib Riad Fikani
Washington – Armando Lorenzo Garcia
Washington – Allen Michael Goddard
Washington – Adam Jason Goldman
Washington – Michael Elmer Grierson
Washington – Neil Emanuel Hare
Washington – Eric Benjamin Kuchner
Washington – Michael Wayne Liechti
Washington – Eddie Lopez
Washington – Pierre Malko
Washington – Bruce Edward McMullen
Washington – Dmitriy Olegovich Minin
Washington – Larry Eugene Painter, Sr.
Washington – Philip Andrew Patlan
Washington – Joshua Aaron Poole
Washington – Andreas A. Schoenwandt
Washington – Shannon Lee Scott
Washington – Christopher Alan Tessone
Washington – Andre T. Tia
Washington – Andre Vainqueur
FLORIDA
Fort Myers – Thomas A. Elliott
Fort Myers – John Allen Herman
Fort Myers – Robert Starkey Holland
Fort Myers – Kenneth Robert Jordan
Fort Myers – Peter Michael Kolthammer
Fort Myers – Robert John Lippek
Fort Myers – Robert Lee Miller
Fort Myers – Jeffrey Michael Nowak
Jacksonville – Robert Watterson Alexander
Jacksonville – Raymond Muntaz Ali
Jacksonville – James Richard Billberry
Jacksonville – Todd Mark Connor
Jacksonville – Jimmy A. Dorsey
Jacksonville – Larry Heyward Elkins
Jacksonville – Larry Mark Hecht
Jacksonville – William Raymond Holly, Jr.
Jacksonville – John William Howard
Jacksonville – Gerald Bard Tjoflat
Jacksonville – Martin Douglas Wiggins
Key West – Antonio Estenoz III
Key West – Jose Carmo Peixoto
Key West – Jesseray P. Van Houten
Key West – Jason S. Vidal
Lake Worth – Mark Raymond Angstrom
Lake Worth – Robert Clark Gibbons, Sr.
Lake Worth – William E. Staats
Lake Worth – Ramon Mark Voils
Miami – Richard Lee Brown
Miami – Brian Mark Chartrand
Miami – Barry I. Deutsch
Miami – Carlos Miguel Hernandez
Miami – Juan Carlos Gironda Mamani
Miami – William Lee Popham, Sr.
Miami – Oscar Rondan
Miami – Steven Lee Rushefsky
Miami – Dale Andrew Spear
Miami – Kenneth Lee Whiting, Jr.
Ocala – Victor Dean Campbell
Ocala – James Roland Kriebel
Ocala – Gary R. Moore
Ocala – Richard Hugh Trout II
Ocala – Glenn Edward Wyatt
Orlando – Harry Gilbert Brumley III
Orlando – Michael J. Catello
Orlando – Alex Ayham Darwich
Orlando – Christopher James Durie
Orlando – Barry Alan Rosenthal
Orlando – Charles Russell Shiery
Orlando – Sean Alec Stenson
Orlando – Chester Joseph Tokar
Orlando – Thomas Lee Turlington, Jr.
Panama City – John Charles Cluxton
Panama City – Danny Lee Farmer
Panama City – Daniel Joseph Hinz
Panama City – Joseph Curtis Smith
Panama City – Fred William Werner
Pensacola – Gene Paul Bodkin
Pensacola – Alex Carambas
Pensacola – Alan Bruce Cox
Pensacola – James Eric Draeving
Pensacola – Robert Alan Matteson
Pensacola – Johnnie Steve Mick
Pensacola – Edward H. Scheye
Tallahassee – Hector Guillont-Rivera
Tallahassee – Neils H. Hesse
Tallahassee – Richard Thomas Sirmons
Tampa – Frank Stuart Albinson
Tampa – Herbert Hunter Atwood
Tampa – Paul David Barber
Tampa – Donald William Cowart
Tampa – Charles Ray Jordan
Tampa – Robert L. Thomas Phillips
Tampa – Alessio Ruggiero
Tampa – Steven Jon Silvers
Tampa – Jeffrey Morris Snyder
Tampa – William Allen Sorbie
Tampa – Richard Reed Whitmyer
Tampa – Gregory Lamar Wynn
GEORGIA
Albany – Donald Ray Chapman
Albany – John Henry Johnson
Albany – William Keith Williamson
Albany – Thomas Gordon Wright
Atlanta – Frank Batt III
Atlanta – Joe Reid Bush
Atlanta – James Russell Gee
Atlanta – Dennis Wayne Hewatt
Atlanta – Van Scott McGee
Atlanta – Marcus Gary Monk
Augusta – Francis Herman Andert
Augusta – Gerald Lloyd McCoy
Augusta – Frank Joseph Valentine, Jr.
Columbus – William John Buffton
Columbus – Roger Wayne Buterbaugh
Columbus – Anthony Wayne McCool
Middle Georgia – Jeffrey Lewis Anderson
Middle Georgia – William David Baxter
Middle Georgia – Arthur Hubert Clarke, Jr.
Savannah – James Leon Johns, Sr.
Savannah – Lennon F. Waite
Savannah – Michael Edward Warren
HAWAII AND GUAM
Hilo – John William Elliott
Hilo – Joseph Edward Miller
Honolulu – Jonathan Paul Cross
Honolulu Thomas Brian Davis
Honolulu – Dennis Norman Egge
Honolulu – Dino Jay Fernandez
Honolulu – Lee Kapu'uwaialoha Kaneakua
Honolulu – Michael Jay Wong Lopez
Honolulu – Arnold Caday Sarinas
Honolulu – Edward Michael Slavish
Honolulu – James Richard Steinwandt
Honolulu – Florencio Jun Atis Suela
Honolulu – Dustin Thomas Verity
Kahului – James Dudley Durham, Jr.
Kahului – George E. Powell
Kahului – Christopher James Williams
IDAHO
Boise – Ken Beaudreau
Boise – Ric E. Bobier
Boise – Rick Lee Holloway
Boise – Jay Aden Leonard
Boise – Richard Max McFarland
Boise – Mark Anthony Scott
Coeur d'Alene – William Frederick Butland
Lewiston – Gary Roger Floch
Lewiston – Russell Leigh Graves
Lewiston – Matthew Evan Plemmons
Lewiston – Dennis Roy Smith
Pocatello – William Scott Young
IOWA
Cedar Rapids – Danny Eugene Beason
Cedar Rapids – Jon Ernest Hilliard
Cedar Rapids – Rick Paul LaGue
Cedar Rapids – Christopher Stephen McCartney
Davenport – Matthew Anthony Buckley
Davenport – Larry Walstead Johnsen
Davenport – Joseph Patrick Laleman
Davenport – Terry Evan Osborne
Des Moines – Anthony Steven Batcheller
Des Moines – Douglas Richard Clabaugh
Des Moines – Lee John Leonard
Des Moines – Brian Jesse Nelson
Des Moines – Arthur William Pixler
Des Moines – Larry Jerome Smith
Des Moines – Brian Matthew Truex
Des Moines – Robert James Wissler II
Sioux City – Justin B. Dean
Sioux City – Jack Jay Holmes
Sioux City – Rene Charles Lapierre
Sioux City – Denis Gordon Stubbs
JAPAN AND KOREA
Kitanakagusuku – James Nathan Leonard, Jr.
Kitanakagusuku – Dennis Manlapas Olaes
Seoul – Daniel Roger Melton, Sr.
Tokyo – Marvin Dominic Abueg
Tokyo – Robert Torres Bugawan, Jr.
Tokyo – Kenji Nakano
Tokyo – Enrique Subia
KANSAS
Northeast Kansas – Maverick Arawn Bolen
Northeast Kansas – James Robert Burns III
Northeast Kansas – Joe Nathan Johnson, Jr.
Northeast Kansas – Jon David Robbins
Salina – Rodney Lee Denholm
Salina – Robert Douglas McClarty
Salina – Marvin John Rodriguez
Topeka – John Brandon McCracken
Topeka – Wesley Alan Shepherd
Wichita – Richard Edward Barnes
Wichita – Virgil Ben Johnson
Wichita – Ronald James Mozingo
Wichita – John Clay Thomas
KENTUCKY
Covington – James Edward Bowling
Covington – Russell Eric Creech, Jr.
Covington – Gregory Thomas England
Covington – James Douglas Fletcher, Jr.
Covington – William McKinley Hall
Covington – Dan Martin Kemble
Covington – Mitchell Allen May
Covington – John David Preston
Covington – Johnnie Allen Stevens
Covington – Warren Philip Thompson
Covington – Lewis Newman Truitt
Lexington – Stephen Ray Case
Lexington – Dean Calvin Foster
Lexington – James Homer Gibson
Lexington – James Goldman Hogue
Lexington – Donald Lee Hughes
Lexington – James Harold King, Jr.
Lexington – Gary Darrell Lykins
Lexington – Jon Richard Marcum
Lexington – Harry Thomas Rice
Lexington – Dennie Delbert Ritchie
Lexington – Jimmie Nelson West
Louisville – Frederick Clay Ackiss
Louisville – James Edward Brown
Louisville – Ricky Terrell Bryant
Louisville – Rodney Darrel Burress
Louisville – Stephen Gene Hawkins
Louisville – Harold William Johnson
Louisville – Geary Franklin Laird
Louisville – Harold Richard Laird
Louisville – Michael Anthony Massie
Louisville – Warren Lynn Miller
Louisville – Gregory Alan Raque
Louisville – Timothy Don Root
Louisville – Jerral L. Summers
Madisonville – Walter Boyd Anderson
Madisonville – Douglas Warren Bunch
Madisonville – Charles Arthur Durham
Madisonville – John Michael Heffington
Madisonville – James Vance Jones
Madisonville – James Richard Osborn, Jr.
Madisonville – William Virgil Simpson
Madisonville – Richard Henry Sullivan, Jr.
Madisonville – Gerald Dwight Thomas
Madisonville – Thomas Eugene Thompson
Madisonville – Robert Eugene Worthington, Jr.
LOUISIANA
Baton Rouge – Christopher John Adams
Baton Rouge – Stuart Rowan Averitt
Baton Rouge – Vernon Eugene Dawson, Jr.
Baton Rouge – Richard Lowell Fox
Baton Rouge – James Herbert McMorris, Sr.
Lake Charles – Michael Lee Cline
Lake Charles – Steven Lynn Jennings
Lake Charles – Kirby Odell Vinson
Monroe – Buddy Glen Barnett
Monroe – Allan Klark Bean
Monroe – William Sherman Blake
Monroe – Gary Lynn Foster
Monroe – Marcus Scott Goss
New Orleans – Nelson Joseph Ardoin, Jr.
New Orleans – Charles Regan Bertrand
New Orleans – Stephen Monroe Bryant
New Orleans – Camille Joseph Guidry, Jr.
New Orleans – Patrick Lee Nichols
Shreveport – Christopher Ephraim Cannon
Shreveport – John Robert Cunningham
Shreveport – Chad Driskell
Shreveport – Frederick George Gregory
Shreveport – Richard Dallas Pullig
Shreveport – Brad Eric Williams
MARYLAND
Baltimore – Michael James Bowen
Baltimore – John Oscar Gatton, Sr.
Baltimore – Wade Albert Giles
Baltimore – Roy Ross Hosier
Baltimore – George Andrew Martinez
Baltimore – Ian Matthew McIntosh
Baltimore – Tommy Joe Morris
Baltimore – Barry Clifford Reusing
Baltimore – Darryl Jeffrey Smith
Baltimore – Donald Douglas Walters
Baltimore – Edward Anthony Welch
Baltimore – Shawn Raphael Winpigler
Cumberland – James Zedeck Bosley
Cumberland – Samuel Joseph Lane
MINNESOTA
Duluth – Peter Bernard Beckwith
Duluth – John Marion Glendenning, Jr.
Duluth – Warren Leslie High
Minneapolis – Adam Christopher Ballinger
Minneapolis – Ross Edward Carlyon
Minneapolis – Stephen Frank Kesler
Minneapolis – Jason Larry Lang
Minneapolis – Bradley Jay Pohlman
Minneapolis – Lew Price
Minneapolis – Terrance M. Schaffer
Minneapolis – Thomas Brian Walker
Minneapolis – Shane Frederick Wendt
Rochester – David Dale Holstrom
Rochester – Aaron James Simms
St. Paul – Joseph D. Amos
St. Paul – Fred Perez
MISSISSIPPI
Clarksdale – Charles Ray Keith
Corinth – George Herman DeVaughn
Corinth – John Robert Kent
Corinth – James Robert McMillen II
Corinth – James Robert McMillen
Gulfport – Kevin Robert Bonner
Gulfport – Adam Wayne Brewer
Gulfport – Dewayne Curtis Hutchison
Gulfport – Kelly Paul Kirkpatrick
Gulfport – David Corbin Motz
Gulfport – Charles Laban Nalley
Hattiesburg – Michael Ray Baker
Hattiesburg – Shelton Horace Dickerson
Hattiesburg – Xerxes Zeno Herrington II
Hattiesburg – Arthur Leon Patrick
Jackson – Norman Ried Quarles, Jr.
Meridian – Ashley Ray Lewis
Meridian – Terry Frank Lewis
Orient/Valley-Name
MISSOURI
Columbia – Phillip W. Chisholm
Columbia – Terry Lee Fitch
Columbia – Melvin Lee Gordon
Columbia – Kenneth Wayne Tibbits
Columbia – Keith Michael Bail
Joplin – Christopher Ray Briley
Joplin – Donald LeRoy Greenlee II
Joplin – Ronald George Hawk
Joplin – Patrick Roland Hill
Joplin – William David House
Joplin – Gerald Max Norman
Joplin – Gregory James Walker
Kansas City – John Shannon Christopher
Kansas City – Loran D. Frazier
Kansas City – James Edward Madden
Kansas City – Jeffrey Kirby Pulliam
St. Joseph – John Harold Hammer
St. Joseph – Ronald Joseph Petersen
St. Joseph – Daryl Lynn Price
St. Joseph – Lee Mac Ross
St. Joseph – Keith Daniel Smith
St. Louis – Robert Mathew Bowles III
St. Louis – Cornelius Cummings Cantwell, Jr.
St. Louis – David Alan Glenn
St. Louis – Kenton Thomas Harper
St. Louis – Gary Lee Hayes
St. Louis – Dennis Wayne Houck
St. Louis – Harry Vivion Moppins, Jr.
St. Louis – Jacob William Thompson
St. Louis – Donald John Volansky, Jr.
MONTANA
Billings – Thurman Clyde Chatman
Billings – Thomas W. Hanel
Billings – Jeffrey Dean Harada
Billings – Adam Lee Johnson
Billings – Jeffery Raymond Peete
Billings – David Allen Schantz
Butte – James J. Manning
Great Falls – Dennis Brent Callender
Great Falls – Roderick Stephen Meier
Great Falls – David Eugene Sageser
Livingston – Scott Vernon McCauley
Western Montana – Grover Lynn Barr
Western Montana – Walter Lindh Bradford
NEBRASKA
Alliance – David Morgan Thomas
Hastings – Daniel Grant Deffenbaugh
Hastings – James Frederick Horsham
Hastings – Gregory Burt Seiler
Lincoln – Donald Carl Albrecht
Lincoln – William Donald Hayes
Lincoln – Jerry Lee Pigsley
Lincoln – Keith A. Plummer
Omaha – James Arthur Flowers
Omaha – William Edward German
Omaha – Patrick Daniel Graves
Omaha – Schadd Damon Gray
Omaha – Donald Alfred Leu, Sr.
Omaha – Andrew John Muska
Omaha – Donald I. Peterson
Omaha – Michael Joseph Precella
NEVADA
Las Vegas – Florian Dumitru
Las Vegas – Jacob A. Lewis
Las Vegas – Kevin Peter McCans
Las Vegas – Romulo Mamon Peruel
Reno – Timothy Malone Evans
Reno – John Mervyn Little
Reno – Arthur McClelland Mann III
Reno – Mark E. Smith
NEW MEXICO
Las Cruces – James Ernest Bungard
Las Cruces – Paul John Deason
Santa Fe – Gary J. Budde
Santa Fe – James Dwight Combs
Santa Fe – Alexander Michael Cosby
Santa Fe – Glenn Ellis Freidline
NORTH CAROLINA
Asheville – Sanford James Lewis
Asheville – Curtis Hugh Nugent
Asheville – William Gabriel Quinley
Asheville – Joseph Elliot Silberman
Asheville – Johnny David Sutphin
Charlotte – Richard Carl Gelsomino
Charlotte – Bailey Gillespie
Charlotte – Philip Ryan Kuhn
Charlotte – Angus Wilton Mercer
Charlotte – Albert Jackson Morton, Jr.
Charlotte – Charles Herbert Reed
Charlotte – Cornelius Francois Swanepoel
Charlotte – David Albert Yelton
Greensboro – Clyde Alvin Billings
Greensboro – William Edward Blanchfield
Greensboro – Adam Forester Griffin
Greensboro – James Grady Jones
Greensboro – Michael Allen Register
New Bern – Suiter Lindbergh Harlow, Jr.
New Bern – William Dennis Ivey
New Bern – Alex William Lewis
New Bern – Martin Jeffrey Spears
New Bern – Dallas Andrew Sutton
New Bern – Jimmie Cleveland Walker
Raleigh – Tony Arnette
Raleigh – Aaron Wallace Byrd
Raleigh – Earl Richard Creutzburg
Raleigh – Marc Antony Fusco
Raleigh – Calvin Amos Rogers, Jr.
Raleigh – Daniel Lee Short
Wilmington – Lloyd Thomas Buffkin
Wilmington – Jimmy Martin Hunt, Jr.
Wilmington – Aaron Bruce Jackson
Wilmington – Aaron H. Jackson III
Wilmington – Harry Ford Steele, Jr.
Winston-Salem – Robert Martin Blair
Winston-Salem – David Lawrence Crook
Winston-Salem – Danny Ray Martin
NORTH DAKOTA
Bismarck – Howard Carroll Anderson
Bismarck – Mark Robert Hoffman
Bismarck – Jeffrey Bud Jennings
Fargo – Charles Eugene Selberg
Fargo – Russell William Wolf, Jr.
Grand Forks – Lowell Todd Domier
Grand Forks – Chad Everett Kainz
Grand Forks – Gregory Bruce Taylor
Grand Forks – Tony Ernest Telken
Langdon – John Alexander Morrison
Langdon – Aaron Michael Restad
Minot – Shawn Ronald Jordahl
Minot – Gary Wayne Nelson
OKLAHOMA
Guthrie – Gordon Edward Beckett
Guthrie – Rex Edward Brown
Guthrie – William Vincent Edds
Guthrie – Jeffrey Curtis Hale
Guthrie – Thurman Dewane Hale II
Guthrie – Paul R. Niehoff
Guthrie – Don Leroy Nuzum
Guthrie – Carl Dwight Rehbine
Guthrie – James Ward Rule
Guthrie – John Diego Signorelli
Guthrie – James Virgil Smith III
Guthrie – Timothy Brian Westmoreland
Guthrie – David Dean Williamson
Guthrie – Donald Eugene Wolford
Guthrie – Loren Mark Young
McAlester – William Robert Barfield
McAlester – Michael G. Bibee
McAlester – Ronald Leland Boyer
McAlester – John Edwin Carman
McAlester – Kim Deal Crissler
McAlester – Stephen Fayne Dawson
McAlester – Daniel Dean Earley
McAlester – Kyle Vernon Halyard
McAlester – John Wesley Hamilton
McAlester – Kenly Ray Mulenex
McAlester – Bryan James Pumphrey
McAlester – Clayton David Roberts
McAlester – Grady Robert Taylor
Tulsa – David Earl Baughn
Tulsa – Jeffrey Wayne Birdsong
Tulsa – Rick Alan Moore
Tulsa – Dean Layne Nichols, Jr.
Tulsa – Andrew Thomas Rees
Tulsa – Johnnie Lee Spurgeon
Tulsa – Don Henry Stanton
Tulsa – Christopher William Teel
OREGON
Baker – Donald Dean Hamper
Baker – William Ralph Mallory
Coos Bay – Thomas P. Shine
Eugene – Arthur Earl McGhehey, Jr.
Klamath Falls – Tommy Alfred Meyer
Medford – Edward Virgil Davis
Portland – Paul Norman Temple
Portland – Damon L. Van Beek
Roseburg – David Ryan Hopkins
Salem – David Harold Fryday
PUERTO RICO
San Juan – Abraham Aponte-Ayala
San Juan – Rene Aqueron-Cartagena
San Juan – Candido Manuel Berrios-Perez
San Juan – Jose Luis Cabrera-Crespo
San Juan – Armando Estrada-Miranda
San Juan – Ian Manuel Irizarry-Hernández
San Juan – Yamil Lara-Rodriguez
San Juan – Jose Miguel Nieves-Gonzalez
San Juan – Marcos Antonio Roman-Lopez
San Juan – José Francisco Troche-Troche
San Juan – Jose Francisco Vargas-Luciano, Sr.
San Juan – Israel Virella-Santa
SOUTH CAROLINA
Charleston – Ronald Andrew Albright
Charleston – Joshua Franz Backfield
Charleston – Martin Henry Diamond III
Charleston – Phillip Stephen Reichner III
Columbia – Ronald Lee Dailey
Columbia – Christopher Mark Davis
Columbia – Alan Dean Freezon
Columbia – Steven Dewayne Hames
Columbia – Joshua Alan McDowell
Columbia – William Barkley McMillan
Columbia – Robert Myrl Saverance
Columbia – Roger William Gregory
Greenville – Dennis Eugene Case
Greenville – Kennth Scott Dale
Greenville – Thomas Edgar Hayden, Jr.
Greenville – Keith Roger Johnson
Greenville – Michael David Peeler
Greenville – Bryan C. Sprouse
Rock Hill Valley – James Thomas Wright, Jr.
Spartanburg – Steven Lee Adams
SOUTH DAKOTA
Aberdeen – Terry Lee Downing
Aberdeen – Dennis Boyd Healy
Aberdeen – H. Douglas Miller
Deadwood – Ervin T. Alspaw
Deadwood – Robert Carl Tesch, Jr.
Deadwood – Charles Avon Wood
Sioux Falls – Joe R. Greve
Sioux Falls – George A. Hamilton
Sioux Falls – Paul Christian Maxwell
Sioux Falls – Brian Kent Pulling
Sioux Falls – Robert LeRoy Sorensen
Yankton – Scott William Bormann
Yankton – Galen Gene Jansen
Yankton – Tony Michael Larsen
Yankton – Frank Garrett Stickney
TAIWAN AND CHINA
Taipei – Jackson T. Cheng
Taipei – On Lan Choi
Taipei – Ki Keong Chong
Taipei – Vincent Charles Chung
Taipei – Stewart Tithwa Hsiao Fang Yen
Taipei – Alexandre Hamalian
Taipei – Keith Dennis Howard
Taipei – Charles Kam Kao
Taipei – Roger Kin Pui Kwong
Taipei – Freddie Teik Tong Lee
Taipei – Chih Chien Philip Liang
Taipei – Frank Ngan
Taipei – Singaram Muthu Palaniappa
Taipei – Alan Jack Pearcey
Taipei – Raja Sundram Ratnasabapathy
Taipei – Kanapathipillai S. Sarvananthar
Taipei Charles Chi-Fa Teng
Taipei – Rodney Peng Huah Teoh
Taipei – David Thompson
Taipei – Xanxai Visitkul
Taipei – Paulo Hsin Han Wu
TENNESSEE
Chattanooga – Stephen Anthony Bennett
Chattanooga – David Leon Hewitt
Chattanooga – Roy Darrell Rich
Chattanooga – Randy Lee Robinson
Chattanooga – Gary Alan Thomas
Knoxville – Phillip Griffen Barrett
Knoxville – Jeffrey Lee Carroll
Knoxville – Donald Wayne Chase
Knoxville – Danny Reed Crum
Knoxville – Clifford Morgan Hunter
Knoxville – Warren Lee Moore
Knoxville – Adolf Hans Parsons
Knoxville – Claude J. Robinson
Knoxville – Kevin Vernon Skelton
Memphis – Bobby Charles Blankenship, Jr.
Memphis – Robert Angelo Burroughs
Memphis – James Timothy Curry
Memphis – Mitchell Eugene Hart, Jr.
Memphis – Phillip Randolph McConnell
Memphis – Brian Marshall Paris
Memphis – Paul Thomas Travis
Nashville – Jeremy Lee Apple
Nashville – Ivan Gregory Bell
Nashville – Marc Byron Cotton
Nashville – Donald Fredrick Drayton II
Nashville – Charles Darwin Hardin
Nashville – Edwin Ray Holcombe
Nashville – Jeffery Paul Pedigo
Nashville – Jason Christopher Rein
Nashville – Howard Charles Rodriguez
Nashville – Todd Wayne Taylor
Nashville – Jon Ryan Turbeville
TEXAS
Austin – Craig Alan Hammons
Austin – John Britton Kauffman
Austin – Garrett Douglas Moxley
Austin – James Roy Smith
Dallas – Robert Harvey Belsher
Dallas – Matt Marshall Cast
Dallas – Joseph William French, Jr.
Dallas – Charles Wayne Fulton
Dallas – David Michael Hall
Dallas – Mark Ivan Holcomb
Dallas – Brian David Parsons
Dallas – Saul Perez Sanchez
Dallas – Stephen Wesley Strong
El Paso – Ruy Martinez, Jr.
El Paso – Juan Manuel Navarro
Fort Worth – William Grant Crow
Fort Worth – Michael Wayne Elliott
Fort Worth – Zachary Charles Haston
Fort Worth – William Douglas Marks, Sr.
Fort Worth – Gary Lee Morrison
Fort Worth – Danny Lee Oringderff
Fort Worth – Steven Ray Pepper
Galveston – Alvin Lee Holomon
Galveston – John Larry Presa
Houston – Benny Pena Hernandez
Houston – Seth Douglas Hudson
Houston – William Anthony Lins
Houston – Christopher Lee Little
Houston – Robert Joseph Rogers
Houston – Joel Daniel Ponton Wiggins
Houston – Ronnie Wayne Wilson
Lubbock – William Drew Darby
Lubbock – Glenn Ray Fant
Lubbock – Joseph George Ghandour
Lubbock – Larry Norman Lusby
Lubbock – Larry Don Massingill
Lubbock – Scott Thomas Woolery
San Antonio – Harrison Hall Buxton II
San Antonio – Bobby Ray Lindley
San Antonio – Oliver Ostorga
San Antonio – Robert Francis Pannell
San Antonio – Robert Matthew Park
San Antonio – William David Twilley
San Antonio – Paul Dennis Underwood
Waco – Temple Rice Holt
Waco – Chad Dennis Locker
Waco – John Minsker Moltz, Jr.
Waco – William Columbus Rader
Waco – Macario Rodriquez, Jr.
Waco – Casey Dee Stanislaw
Waco – William Lundy Wyatt, Jr.
UTAH
Salt Lake City – Samuel Lee Harris
Salt Lake City – Merlin Lynn Larsen
Salt Lake City – R. Frank Moyle
Salt Lake City – Kevin A. Tucker
VIRGINIA
Alexandria – Frank Todd Anthony
Alexandria – Michael Paul Bible
Alexandria – Mark Edward Coldren
Alexandria – Jason Michael Himsey
Alexandria – Michael Thomas Huff
Alexandria – Donald Ellis Strehle
Alexandria – John Michael Suit
Alexandria – Michael Duane Taldo
Danville – Herman Lester Roach
Danville – Danny Grayson Rowles
Lynchburg – James Dulara Charleston
Lynchburg – Jonathan Alexander Giles
Lynchburg – Jack Kayle Lewis
Newport News – Christopher Michael Allen
Newport News – James Herbert Gareau, Sr.
Newport News – Hilton Randolph Maney
Newport News – Richard Aubrey Russell
Newport News – Jeffrey Paul Wilson
Norfolk – Eric David Andersson
Norfolk – Thomas Edward Broderick
Norfolk – Gary Allen Brumfiel
Norfolk – Melvin Delano Fortson
Norfolk – Michael Spates Harrell
Norfolk – Steven Wayne McGowan
Portsmouth – Harold Glenn Beasley
Portsmouth – Robert Thomas James
Portsmouth – Robert Roe Warf, Sr.
Richmond – Nelson Marvin Bryant
Richmond – James Eric Creech, Jr.
Richmond – Whitney Emerson Hanscom, Sr.
Richmond – Richard Clark Kidd
Richmond – Thomas Lee Varner, Jr.
Roanoke – Brian Joseph Brabham
Roanoke – Anthony Robert Dementi
Roanoke – Maurice Stephen Fisher, Sr.
Roanoke – Cary Forest Guill
Roanoke – Gary Dwight Huffman
WASHINGTON
Bellingham – Jesse Lee Petersen
Bremerton – John Thomas Braasch
Bremerton – Richard John Masch
Everett – David Earle Augustson
Everett – John Joseph Mathers
Kelso – Douglas Wade Puckett
Kennewick – Gary Dale Key
Kennewick – Paul Wesley Tunnell, Sr.
Olympia – Clinton Moore Brown, Jr.
Seattle – Robert Ward Guild
Seattle – Todd Christopher Pike
Seattle – Daniel Jerald Southerland
Spokane – Andrew Charles Rowley
Spokane – Douglas Benjamin Schroeder
Spokane – Charles Stephen Wetmore
Tacoma – David Anthony Aponte
Tacoma – James Edwin Nero
Vancouver – Paul Glenn Waadevig
Wenatchee – William Frederick Carter, Jr.
Yakima – Ronald Patrick Graham
WEST VIRGINIA
Charleston – James Michael Fox
Charleston – Roy Glenn Messer
Charleston – Glen Andrew Murphy
Charleston – Taylor Ward Raab
Charleston – James Richard Smith
Clarksburg – John Glen Harman
Clarksburg – Danny Lee Neal
Huntington – Kenneth Robert Bannon
Huntington – Alva Allen Howard
Huntington – Tanner Wesley Yoho
Martinsburg – Leslie Hamilton Flowers
Martinsburg – James Gilbert Keller
Martinsburg – David Newton Penwell III
Parkersburg – John Franklin Baker
Parkersburg – Guy Allen Greynolds
Parkersburg – Tom Lawrence Harbert
Parkersburg – Joseph Paul Stephens
Wheeling – Eugene P. Crowder
Wheeling – William Oscar Cummings
Wheeling – Lawrence Irwin McAfee
Wheeling – Kurt M. Yano
Wheeling – Ryan Heath Yost
WYOMING
Cheyenne – Sheldon Craig Henderson
Cheyenne – John Paul Midkiff
Cheyenne – William Paul Runnels
Lander – Rick L. Bourne, Sr.
Lander – Preston Phillip Goulette
Lander – Thomas Gordon Needham
Sheridan – Wayne Earl Christensen
Sheridan – George Gilbert Curry
Sheridan – Norman A. King, Jr.
Sheridan – Michael Scott Messenger
Questions about this list?
Please email council@scottishrite.org.