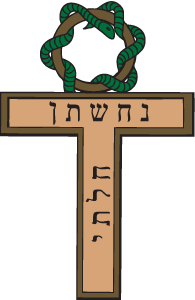 Many images are available from the House of the Temple in both black & white and color. These include, but are not limited to:
Square & Compasses emblem
32° and 33° Scottish Rite Eagle (Southern Jurisdiction, USA)
Scottish Rite Degree jewels
RiteCare Scottish Rite Childhood Language Program (SRCLP) logo
House of the Temple logo
Depending on the terms of use and type of image, some of the graphics are available free, and some will require a fee.
To request graphics, please send an e-mail to
emccarthy@scottishrite.org
, with the following information:
Your name/Contact Information/Valley & Orient information (if applicable)
Description of image(s)
Color or black & white
Image Format (.jpg, .tif, .eps, .ai, .bmp, etc.)
Preferred method of transfer (via e-mail, FTP, CD, etc.)
Statement of how the image(s) will be used
*Please limit your request to no more than five images.*
We will do our best to respond quickly to requests for artwork, but please allow time for processing. Thank you.
House of the Temple / Scottish Rite Photos
To request architectural photographs of both the exterior and interior of the House of the Temple and/or archival photos, please contact Ill. Arturo de Hoyos, 33°, Grand Archivist and Grand Historian, at
adehoyos@scottishrite.org
.