House of the Temple Scottish Rite Cufflinks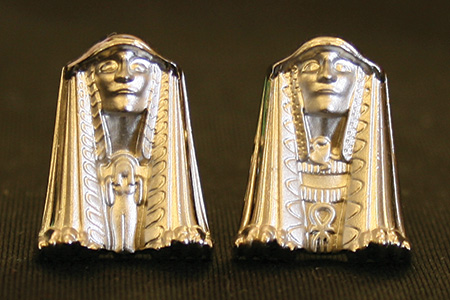 These custom-made cufflinks are modeled after the unique, 17-ton sphinxes adorning the entrance to the House of the Temple. Silver-plated bronze, they feature intricately carved detail of the sphinxes, representing "Wisdom" and "Power." These specialty cufflinks are available exclusively from the Supreme Council, and were issued for the first time at the August Biennial Session. Proceeds from sales support the House of the Temple Historic Preservation Foundation, Inc. Price: $55.00 (plus shipping).
Custom sterling silver available by special order.
Order via our online store anytime or call 1–866–445–9196, 8:30am–5:30pm ET, Monday–Friday.