November 6, 2012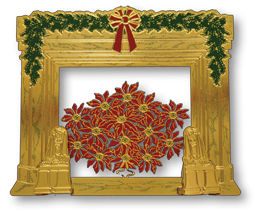 Order your fourth annual House of the Temple Christmas Tree Ornament while supplies last.
Proceeds from the sale of this will benefit the House of the Temple Historic Preservation Foundation's Rebuilding the Temple Campaign.
The Christmas ornament depicts the fireplace in the Grand Commander's Suite, decorated for the holiday. The ornament sells for $25.00 plus shipping.
Limited quantities of the first, second and third annual ornament are still available.
Visit www.scottishritestore.org or call toll free  1-800-445-9196 for your limited collectible souvenir of the House of the Temple.
---