The Most Secret Mysteries of the High Degrees of Masonry Unveiled
July 7, 2012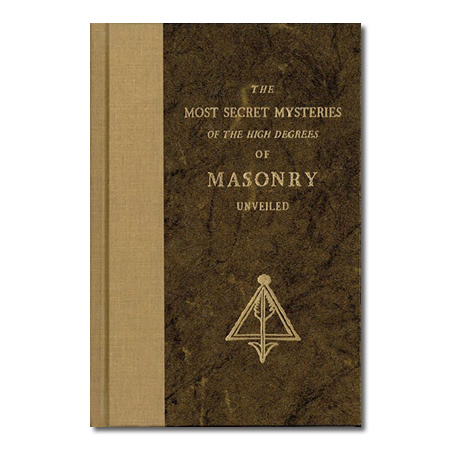 There is a new book available now exclusively at the Scottish Rite Store. The Most Secret Mysteries of the High Degrees of Masonry Unveiled by Arturo de Hoyos, 33, G.C., Grand Archivist and Grand Historian and S. Brent Morris, 33, G.C., Managing Editor of the Scottish Rite Journal.
This fascinating work, translated from the original French edition published in 1766, was the first book to reveal some of the high degrees which later became part of the Scottish Rite. It presents early forms of some of the most popular degrees and includes variations of rituals which migrated into other Masonic rites, orders, and systems. Contents include: Introduction; History of the Origin of Freemasonry; Explanation of the Emblems of the Prints; The Degree of Perfect Elect Mason; The Degree of Elect of Perignon; The Degree of Elect of the Fifteen; The Degree of Junior Architect; The Degree of Senior Architect; The Degree of Knight of the Sword & Rose Croix; The Degree of Noachite or Prussian Knight.
The book is typeset with special fonts and layout to resemble the original French edition, this beautiful work includes high quality reproductions of all the original woodcuts (including the Masonic cipher). The new introduction helps the reader understand the early development of this work, and how it relates to subsequent high degrees (including the Scottish Rite) as well as later exposures.
Hardbound (7 1/2″ x 5″) with decorative cover; illustrated; includes new glossary and index. 184 pages.
$30.00 Visit scottishritestore.org to get your copy.
---